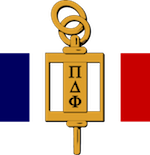 French Honor Society
LMU has been a proud member of the National French Honor Society PI DELTA PHI since 1967. Our chapter EPSILON OMEGA inducts new members every year. The purpose of the society is to recognize outstanding scholarship in the French language and Francophone literatures. Regular members include graduate and undergraduate students who are nominated in recognition of their academic achievement in French. Students must have at least a 3.0 GPA in French and a 3.0 GPA overall. Read more.

Spanish Honor Society
The LMU chapter Iota Rho of Sigma Delta Pi, the National Spanish Honor Society, recognizes outstanding Spanish majors in their junior or senior year. Students must have at least a 3.0 GPA in order to be initiated as new members. A 3.8 minimum average is required in all Spanish courses toward the major for juniors and at least a 3.5 average for seniors. Three upper-division courses beyond SPAN 2804 are also required. Read more.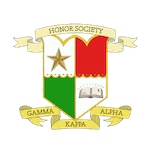 Italian Honor Society
The Gamma Kappa Alpha National Italian Honor Society is a society formed to acknowledge superior scholastic performance in the field of Italian language, literature and culture. Its motto is "Knowledge and Virtue." At LMU, membership is open to new students with a 3.0 GPA or above, who have achieved at least a 3.5 average in the upper-division coursework required for the Italian minor. Read more.