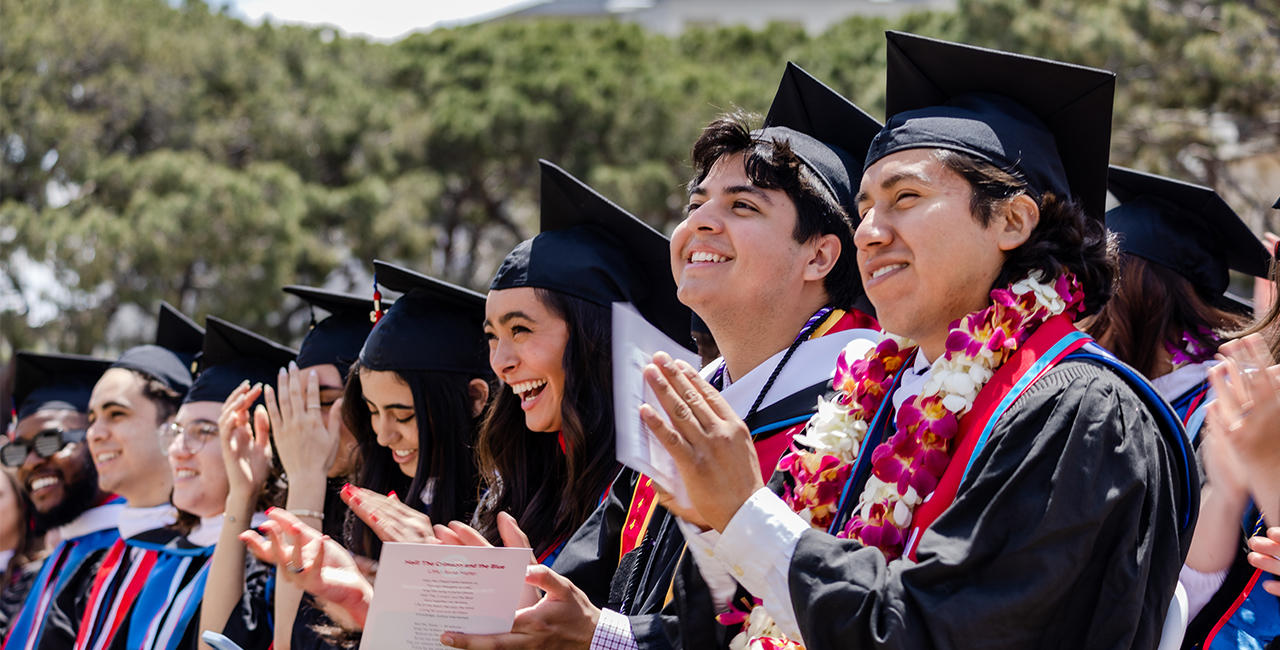 Senior year is an exciting time, a time to celebrate your achievements to this point in your academic career. As seniors in college, it is essential to prioritize your future success by taking the time to check your degree progress, ensuring all requirements are met for graduation. Additionally, make meaningful connections with faculty members who can provide guidance and mentorship, helping you excel both academically and professionally. Lastly, take advantage of the career and professional development services offered on campus, as they can provide valuable resources, networking opportunities, and assistance in preparing for your post-graduation endeavors.
Academic Considerations
Steps to Graduation

Apply for Degree:

Watch this

tutorial on submitting your

application for degree.

A Degree Application must be filed

for a student to be considered elig

ible for degree. Degrees

are conferred during the term that all coursework is

completed. Students should

apply for a degree

in the

term which all requirements will be met. If you are unsure

abou

t which term to choose for your degree application,

students are encouraged to meet with an advisor to

ensure appropriate timing.

Check Degree Application Status:

You must sign into

PROWL to view your application status.

PN

-

this means your Degree Audit r

eport was

approved and you are on track to graduate.

MR

-

Degree Audit report shows unmet

requirements.

CN

-

Degree application was canceled

-

if your

Degree Audit shows unmet requirements, you

were not eligible for the application term. You

must re

-

apply f

or your degree in the term in which

your Degree Audit shows all requirements as met.

AC

-

Application was canceled

-

this status means

that you were not eligible to apply for degree in

the term you submitted. You must re

-

apply for the

term in which your De

gree Audit shows all

requirements as met.

Review your Degree Audit Report:

Review your

Degree Works

report to confirm that degree and progr

am

requirements are met.

Items in NOT MET status should

alert you that you may not qualify to graduate and/or

walk in May Commencement

.

It is your responsibility to

read, understand, and comply with the degree

requirements printed in the LMU Bulletin (

Undergraduate

& Graduate Degree Requirements

) and to take action to

address all outstanding issues before the degree

-

granting

date.

Clear University Holds:

Check and clear all your university

holds. A student's hold can be viewed on PROWL by

selecting "View Holds" from the Registration menu. It is

important that you contact the appropriate office to clear

any holds.

May Commencement:

If you will not be comple

ting degree

requirements during the current term but are interested in

spring commencement, you should consult with an

academic advisor to resolve any outstanding degree

requirements.

*Outstanding credits

-

You are eligible to participate in

spring

commencement with no more than 30 semester

hours remaining who can complete all degree

requirements by the August or December semester

without a unit overload in either summer session

and/or the December term.

For information on spring commencement, visit

the

LMU Commencement

page.
Resources
FAQs
To gather more information about graduate school

opportunities in your field of study, reach out to your faculty

advisor who can p

rovide valuable insights, guidance, and

recommendations tailored to your academic and career goals.

You may also explore the 50 graduate programs that LMU offers

on the

Graduate Admissions website.

The degree

-

awarding process may take

about a month after the degree term ends because the

Registrar reviews each student's record individually to

determine that all degree requirements have been met.

Students may confi

rm their degree status on their PROWL

account (Student Services > Student Records > View Degree

Information). Typically, students can expect to receive the

diploma 2

-

3 weeks after they see the diploma order date

included in PROWL.