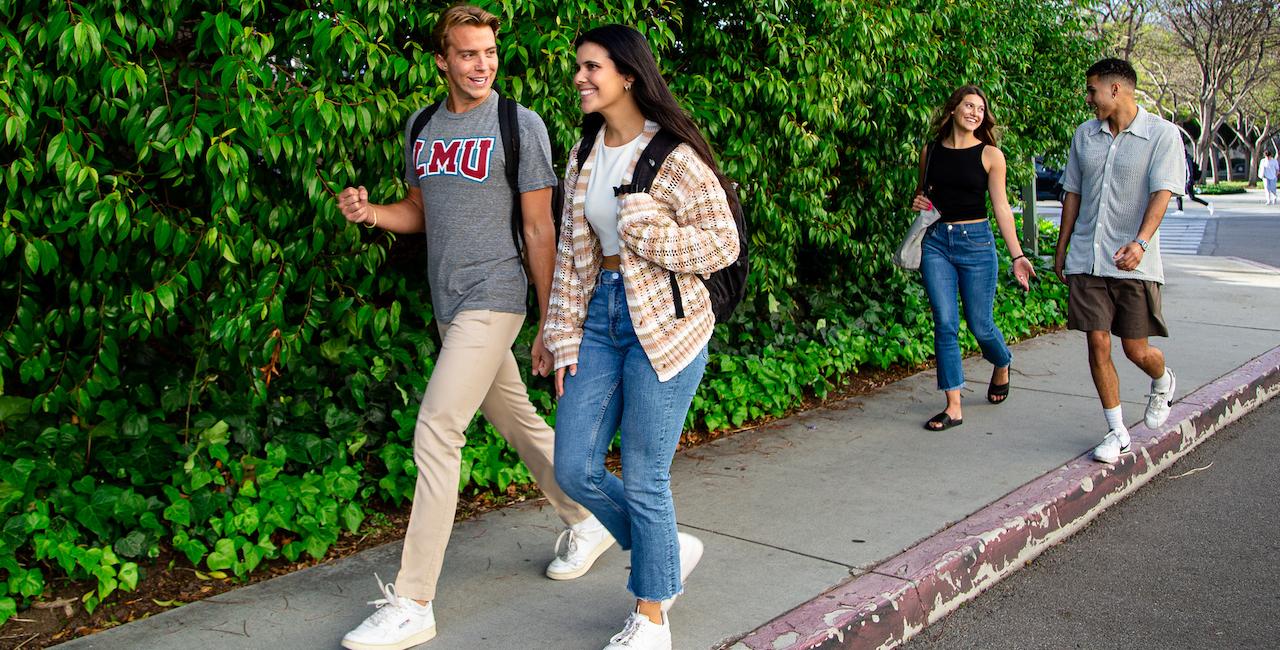 Welcome to LMU, and a special welcome to the Bellarmine College of Liberal Arts (BCLA). Our goal in the BCLA Advising Center is to help you understand academic programs and policies in the Bellarmine College of Liberal Arts, make sure you get as much credit as possible for previous coursework, and help you create a plan to meet the remaining graduation requirements.
Pre Arrival Advising
Be sure to check your Lion Email account on a daily basis as soon as you have access to it. To access Lion Email, log into MYLMU, and select the email icon.
Future Lions Portal

All incoming transfer students must complete an online workshop prior to course registration. In this workshop you will learn more about your LMU degree requirements, how to navigate LMU systems, and how to understand your transfer equivalencies.

Already completed the workshop? Now is the perfect time to make an appointment to meet with one of the BCLA Academic Advisors. Be prepared to discuss your transfer equivalencies and course options for your upcoming semester.
Academic Considerations
Resources
FAQs
Before registering for courses, speak with a BCLA Academic Advisor to discuss course options. They will be able to guide you from there.

In the event that your preferred course is full, you may add yourself to the waitlist when it becomes available on the PROWL Registration. If a seat in the class becomes available, students will be invited via email to register for the course in the order that they appear on the waitlist.

Additionally, it would be beneficial to have back-up options if your preferred course is full. Please note that BCLA advisors cannot provide capacity overrides for full courses, though you may make an appointment for assistance in selecting an alternative course.