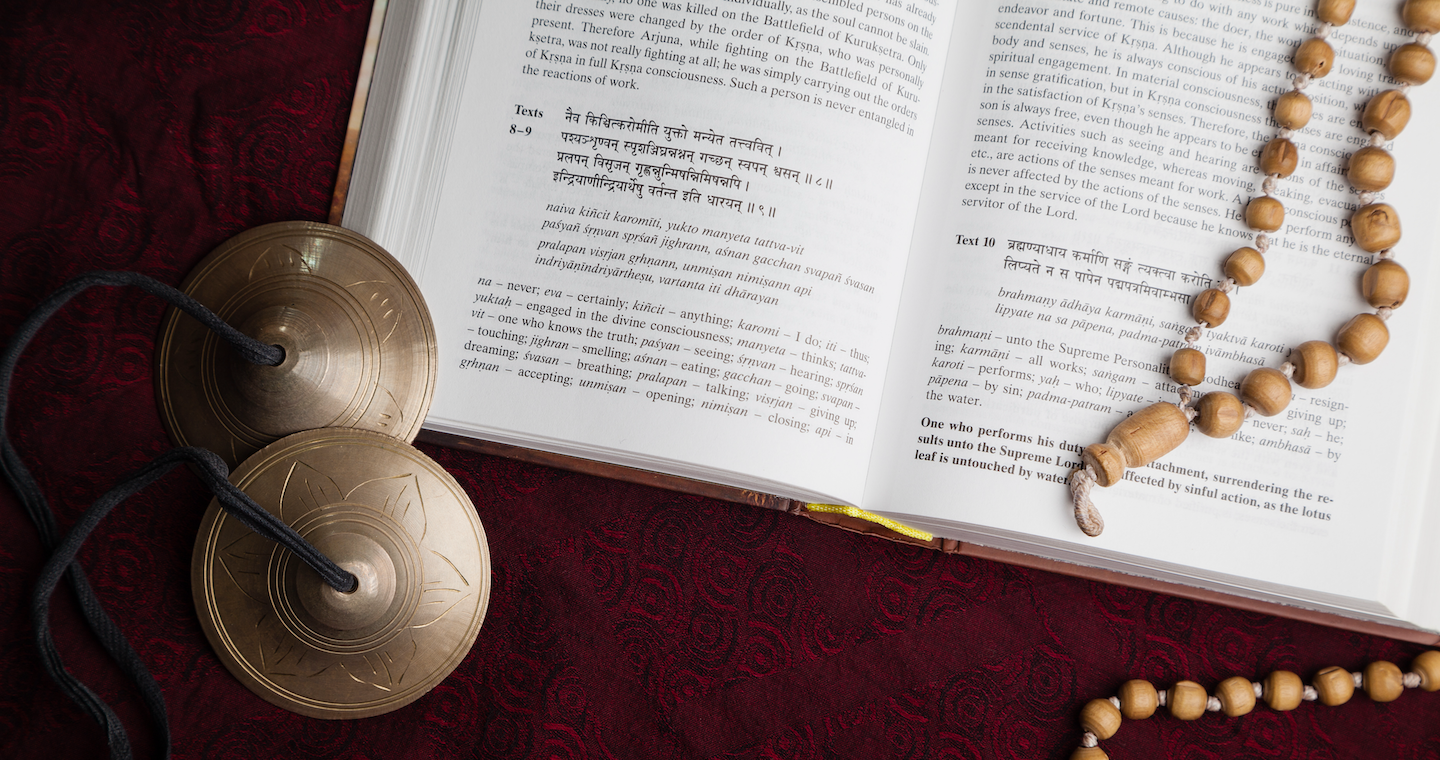 Yoga Studies
Welcome to Yoga Studies at LMU where students focus on the academic study and practice of yoga in our Master of Arts and Continuing Education programs.
Join an information session
Program Overview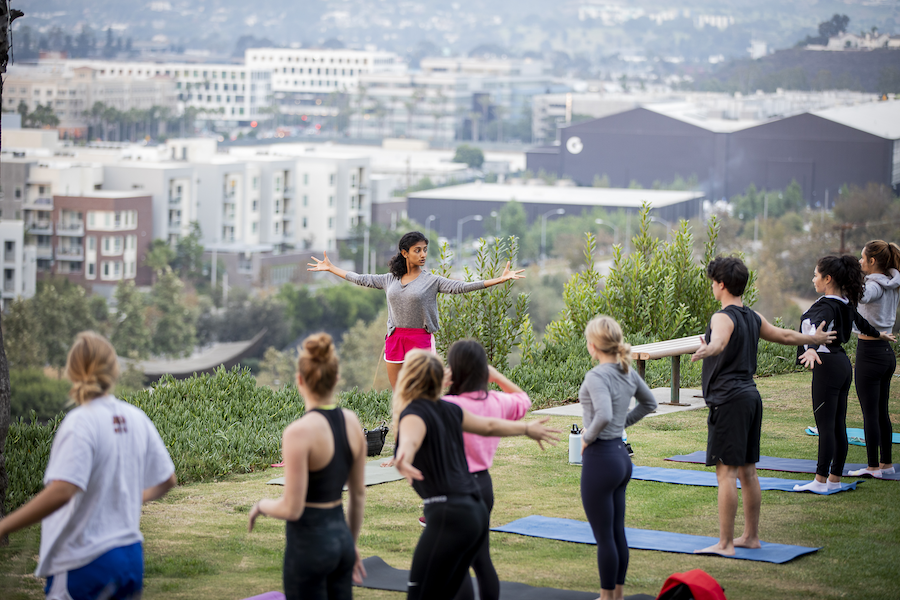 The Yoga Studies Program at Loyola Marymount University provides a deep study of the Yoga tradition from multiple perspectives through continuing education classes and certificates and a Master of Arts degree, offered both in residential and low-residency formats. These programs help students explore Yoga's rich history, its relationship to religion and spirituality, and Yogic philosophy. Students study primary classical texts, learn the Sanskrit language, explore the health benefits of physical practice, and look at the placement of modern Yoga in today's world.
Continuing Education certificates are offered year-round in Yoga Philosophy, YogaEd, and Yoga Teacher Training and are open to all. Please follow the links below. Graduate students seeking the M.A. in Yoga Studies must apply for admission. They may choose to pursue a Yoga Therapy concentration or a Post-Graduate Yoga Therapy Certification. A new cohort begins each fall semester.
M.A. in Yoga Studies
Loyola Marymount University offers the first Master of Arts in Yoga Studies in America. Yoga is regularly practiced by an estimated 36.7 million Americans, but often physical practices are emphasized. The M.A. in Yoga Studies works to explore a full picture of the tradition from practice to text to theory. Graduate students engage in deep study of Yoga philosophy and history, Sanskrit, elements of physical practice, comparative spirituality, and study in India.
The program produces knowledgeable leaders in the field of Yoga. Post-graduation, our students have gone on to further study in related Ph.D. programs, begun teaching Yoga in undergraduate institutions, opened centers and studios, found leadership work in Yoga media companies, and worked to train other teachers in Yoga.


Learning Outcomes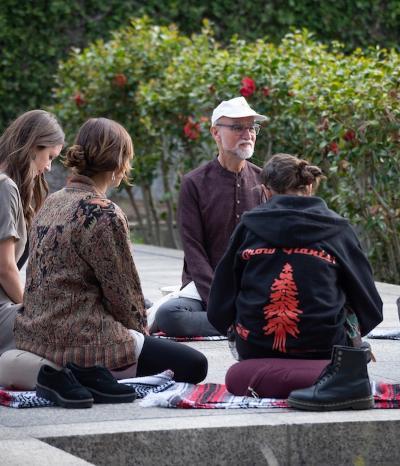 Upon successful completion of the M.A. Program in Yoga Studies, graduates will:
gain knowledge of the Sanskrit language and the history and philosophy of Yoga traditions;
understand the human physiological experience from Western and Yogic perspectives;
understand the effects of Yoga practices on the human body;
gain and apply knowledge of the spiritual and ethical dimensions of Yoga;
understand modern Yoga in the context of historical and sociological developments;
demonstrate effective research, evaluation, and writing skills on focused topics in Yoga;
demonstrate competency in designing and implementing safe evidence-based therapeutic Yoga practices for individuals and groups with a variety of health conditions (yoga therapy option).
Degree Requirements

Each Fall semester a new class will be welcomed as a cohort. The cohort will continue together as a group for the first year including the Fall, Spring, and Summer semesters. In the second year, students are able to choose courses within Graduate Yoga Studies coursework to focus their study in solely Yoga Studies or add courses in Yoga Therapy.

The total time to complete the Residential M.A. in Yoga Studies will be 21 months (36 semester units) or 21 months for the Residential M.A. with Yoga Therapy concentration (39 semester units).

Total time to complete the Low Residency M.A. in Yoga Studies is 33 months (36 semester units) or 33 months for the Low Residency M.A. with Yoga Therapy concentration (39 semester units).

Yoga Therapy for Musculo-Skeletal Ailments is required for all students seeking the Yoga Therapy Concentration and Post Graduate Yoga Therapy Certificate. This satisfies the certificate requirement for MA completion.

Admission to the program is available only for the Fall semester.

As a pre- or co-requisite for completion of the M.A. Yoga Studies degree (with Yoga Studies or Yoga Therapy focus area option), each student must successfully complete one of the following LMU Yoga Studies Certificates: Yoga Philosophy, Yoga Therapy for Musculo-Skeletal Ailments, YogaEd, or a 200 hour LMU partnership Yoga Teacher Training OR will be allowed, upon review, to transfer six post-graduate credits from another institution in an area related to Yoga Studies.
Graduate Yoga Therapy Studies
LMU Graduate Yoga Therapy coursework extends students in the Master of Arts in Yoga Studies knowledge and experience in therapeutic applications of Yoga, including mentored practicums within clinical and educational settings. There are two options that students can choose from: Yoga Therapy Concentration or Post Graduate Yoga Therapy (PGYT) Certificate.
Yoga Studies Continuing Education
How to Apply
Applicants to the program must provide the following:
Official Transcript(s)
Letter of Intent
Two Letters of Recommendation
A Short Video Introduction
Essay Response
See below for details.
Priority deadline for the receipt of all materials
Fall Semester Entry: April 1st
Applications are accepted after this deadline, but financial aid monies might no longer be available. Students admitted without financial aid at entry are eligible for financial aid the following year.