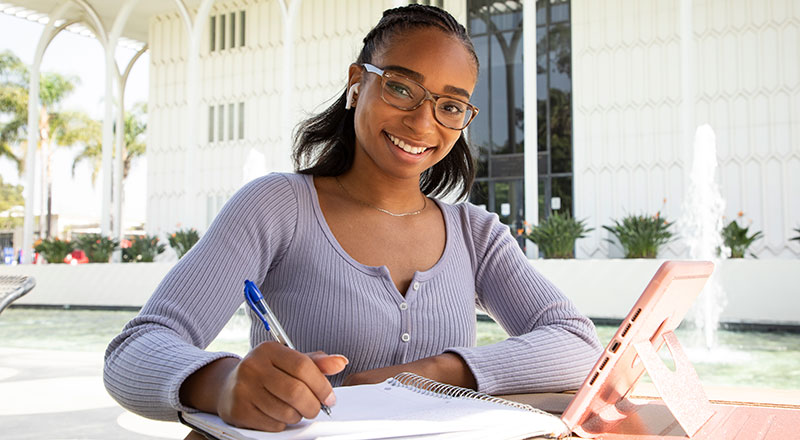 The BCLA Advising Center is here to help you navigate your liberal arts academic experience. Our academic advisors are available to help you understand your Degree Works Report, address schedule issues, core and flag questions, academic success strategies, and more. We work together with your assigned major faculty advisor to make sure you're fulfilling your goals, making the most of your education, and staying on track to graduate. To provide you with greater access, we offer virtual office hours and our advising syllabus will help you make the most of your appointment.
Visit Virtual Office Hours:
Monday-Friday 10:00 AM-12:00 PM and 3:00 PM-5:00 PM
Your Faculty Advisor can help you:
Understand major requirements
Make a major course plan
Discuss interests within your major
Identify research opportunities
Discuss careers
Plan for graduate school
Change a major or minor
Not sure who your Faculty Advisor is? Find out how to check.
A Professional Advisor can help you:
Understand core and major requirements
Interpret your Degree Audit Report
Fix problems on your Degree Audit Report
Help you craft a four-year plan
Get credit for transfer coursework
Get credit for summer classes
Troubleshoot course registration problems
Process academic forms
Want to meet with a BCLA Advisor? Make an appointment.

A Peer Advisor can help you:
Navigate DegreeWorks and PROWL
Obtain a resource referral
Share tips on time management, transition to college, academic responsibility and self-care
Provide student encouragement
Interested in meeting with a Peer Advisor? Learn more.

Appointment Procedures & Guidelines:
Be on time and prepared for your appointment.
Before your appointment, review your DegreeWorks.
Bring a list of questions/concerns and any necessary information with you.
If you need to cancel your appointment, a phone call/email would be appreciated.
During registration periods, check your Lion email for further instructions from your advisor.
Get all the information you need in our advising syllabus.
Diversity, Equity, Inclusion, and Anti-Racism
The BCLA Advising Office upholds LMU's mission of inclusive excellence by: incorporating standards for diversity, equity, inclusion, and anti-racism (DEIA) into our advising practice and culture; engaging in ongoing training, reflection, and activism related to DEIA; and modeling professional culture that is consistent with a diverse, equitable, inclusive, and anti-racist environment.
Examples of our commitment to a DEIA advising practice include: ensuring our materials, programs, and spaces are ADA compliant; reviewing materials for inclusive language; engaging in ongoing professional development practice (e.g.: SafeZone training); addressing the needs of systemically or historically marginalized populations through targeted events, workshops, and mentoring opportunities; and partnering with colleagues across the university in service of a deeply embedded, inclusive mission.