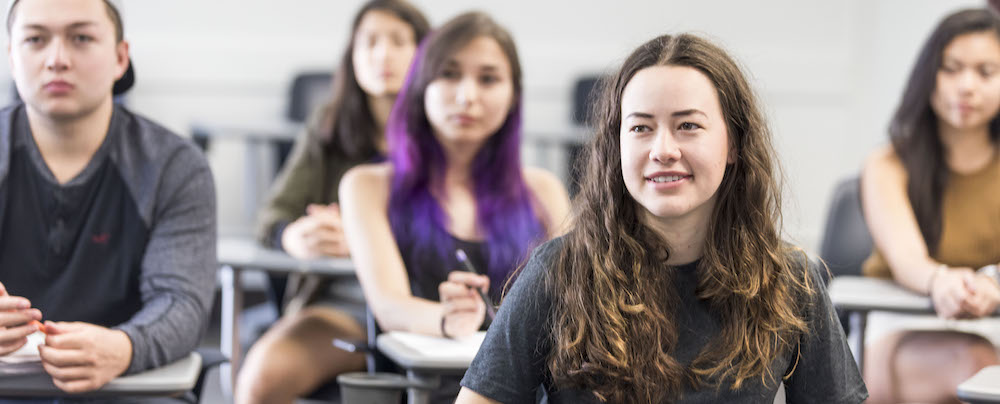 Explore. Experience. Enhance. Electives are an essential component of an LMU degree that enable you to take courses outside of your program of study while contributing toward your overall degree progress. It is designed this way so that you can diversify and add value to your education without the fear that a class won't fulfill a requirement, you need it! Electives enable you to explore and experience breadth and depth of learning, which will enhance you academically, professionally, and personally.
Have questions? Talk to your faculty advisor or make an appointment with the BCLA Advising Center to learn more about your elective options.
Electives are classes that you get to choose, but that you must take as they count towards your degree and are necessary for graduation.

Your LMU degree is comprised of 1/3 core courses, 1/3 major coursework, and 1/3 electives.

You can base these elective classes on your interests, or take a few that would help you out in your field of study or future career.

Electives are both a necessary and beneficial part of your education. There are a variety of elective courses offered in virtually every major, and many are open to you across programs and disciplines. Electives can help you to:

Explore Diverse Interests
Find an elective outside of your major that appeals to a particular passion or curiosity about a certain subject. Receive credit for studying something you love, or take a chance on something new. Electives do not have to be related, so feel free to explore multiple interests.
Compliment or Enrich Your Major
Electives can help you cultivate a broad knowledge base or dive deeper into a specialized area within your field. Whether you're looking to expand your horizon with a variety of viewpoints, methodologies, and practices from within your discipline, or become an expert in one critical area, electives offer the chance to do just that.
Pursue a Minor or Second Major
Use an elective to pursue an interest you otherwise wouldn't. Taking an exploratory elective early on in your academic career can help you discover a potential minor or decide to become a double major.
Study a Foreign Language
Use electives to develop a proficiency in another language and compliment BCLA's global immersion opportunities.
Build Interdisciplinary Connections
Electives can help you focus on interdisciplinary areas of interest by bringing together two or more areas of study. For example, you could focus on women and gender in African American Studies.
Customize an Emphasis
Specialized knowledge and skills can be developed by completing electives with a common theme across different departments in BCLA, such as social justice or the personal experience. By incorporating a theme into your studies, you can create your own sub-specialty or emphasis, which can be helpful in academic and professional pursuits.

Because electives look different for all students, it is always a good idea to check in with a faculty advisor or to meet with the BCLA Advising Center for detailed instructions and guidance. Some general tips and reminders to help get you started with your elective search include:

Look for BCLA classes outside of your major that are not restricted to major or minor students within those programs.
Many introductory courses to other majors are available as electives and offer access to additional upper-level courses once completed. These upper-level course can then be taken as additional electives and/or count towards a minor or additional major.
Opportunities to take electives in other colleges are limited but exist and can be identified with the help of a BCLA advisor.