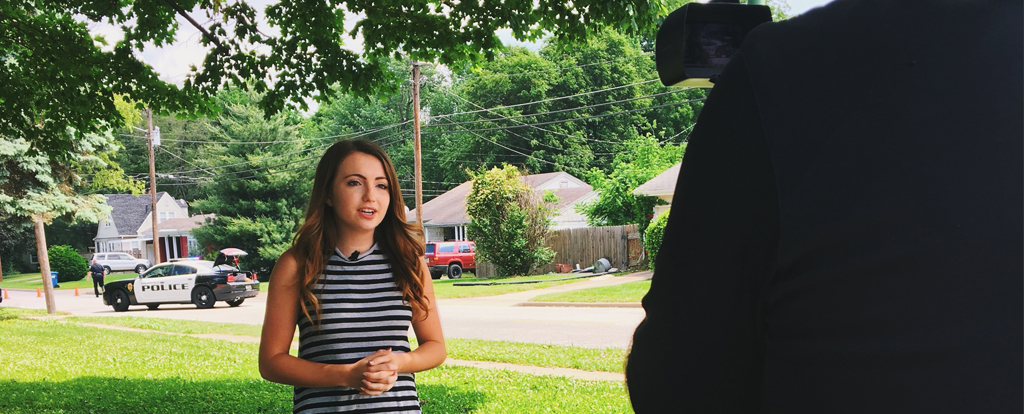 Try on a career. Build your professional network. Practice wearing business casual. An internship lets you apply your liberal arts skills in a real workplace. In BCLA, you can choose an internship course in your major or consider one of LMU's 1-unit internship course, to get academic credit for your real-world experience. Your professors, advisors, and the LMU Office of Career and Professional Development are all here for you to find an internship that will help you achieve your goals.
Have questions? Contact Career and Professional Development to meet with a Career Coach and get more information.
Look for internships opportunities on LionJobs
Explore internship and job opportunities at companies that want to hire LMU students.
Meet a Career Coach
The Career and Professional Development team can help you find an internship that fits your skills and interests.
Ask your professors.
Some faculty have their own connections with organizations that accept interns like you.

Academic internships are a great way to earn credit toward your major or minor while gaining real-world skills that relate to your course of study. There are two types of classes you can take:

LIBA Internship Courses
Earn 0-3 credits for completing at least 60 hours at an internship.
BCLA Academic Internship Courses
Earn 4 units for completing an internship through your major or another department. Details vary.

Most academic internship courses are full-credit (4 units); some include classroom time in addition to the weekly internship commitment. BCLA internship classes change every semester, and are each structured differently. A list of these classes include:

ENGL 4402 Writing Internship in Media
GRMN 4760 Internship Portfolio
HIST 2900 Internship
HIST 4900 Internship
JWST 4900 Capstone Project
POLS 3800 Internship
POLS 3810 Washington Internship
POLS 3830 British House of Commons Internship
PSYC 4090 Teaching Internship
SOCL 4500 Internship
URBN 4000 Senior Project
WGST 4901 Service Learning in Women's Studies

Ask your faculty advisor or department chair to learn more about the class in your major.

The BCLA Dean's Office created the Experiential Learning initiative to help financially support undergraduate students who have a short-term (4-7 weeks) unpaid summer internship. Applications will be reviewed on a rolling basis, and if selected, awards will be issued based on student's needs.

The deadline to submit applications for Summer 2022 internships is Wednessday, April 20, 2022, 11:59 p.m.

Submit your application here.

The Office of Career and Professional Development (CPD) provides multiple resources to help students explore career opportunities such as career paths, internship positions, and find full-time jobs.
CPD hosts three industry-specific virtual career fairs during the academic year. Virtual career fairs are a great way for recruiters to meet talented LMU students. The virtual career fairs include opportunities for full-time, part-time, and paid internship positions.
VOCARE is a unique opportunity for LMU sophomores and transfer students to reflect on where they have been, who they are, and where they are going. This three-part, career discernment focused program provides a reflective experience where participants can share, learn, and connect. To learn more about VOCARE and to register, please click here.
The Grad+Professional School Events are an opportunity for students to connect with alumni and representatives from various graduate and professional institutions. Students can explore the opportunities that come with continuing education, expand their network, and hear from alumni, current graduate students, and health professionals in fields such as dentistry, nursing, physical therapy, and more.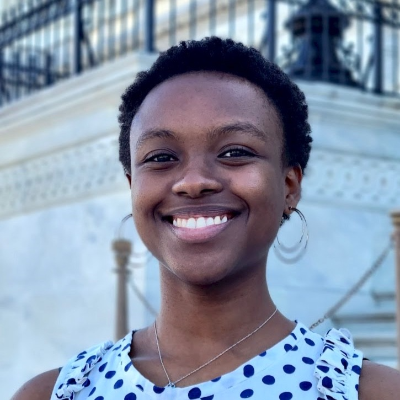 Kioni had the opportunity to intern with the United States Senate in the Office of Senate Majority Leader Chuck Schumer.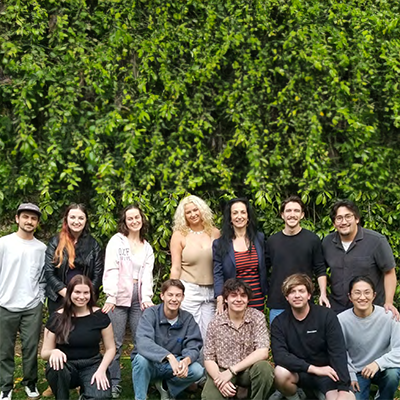 In "Representations of Greece: Ancient and Modern" students connect the Liberal Arts, Classics, and Film, and gain firsthand experience interning for the film festival.