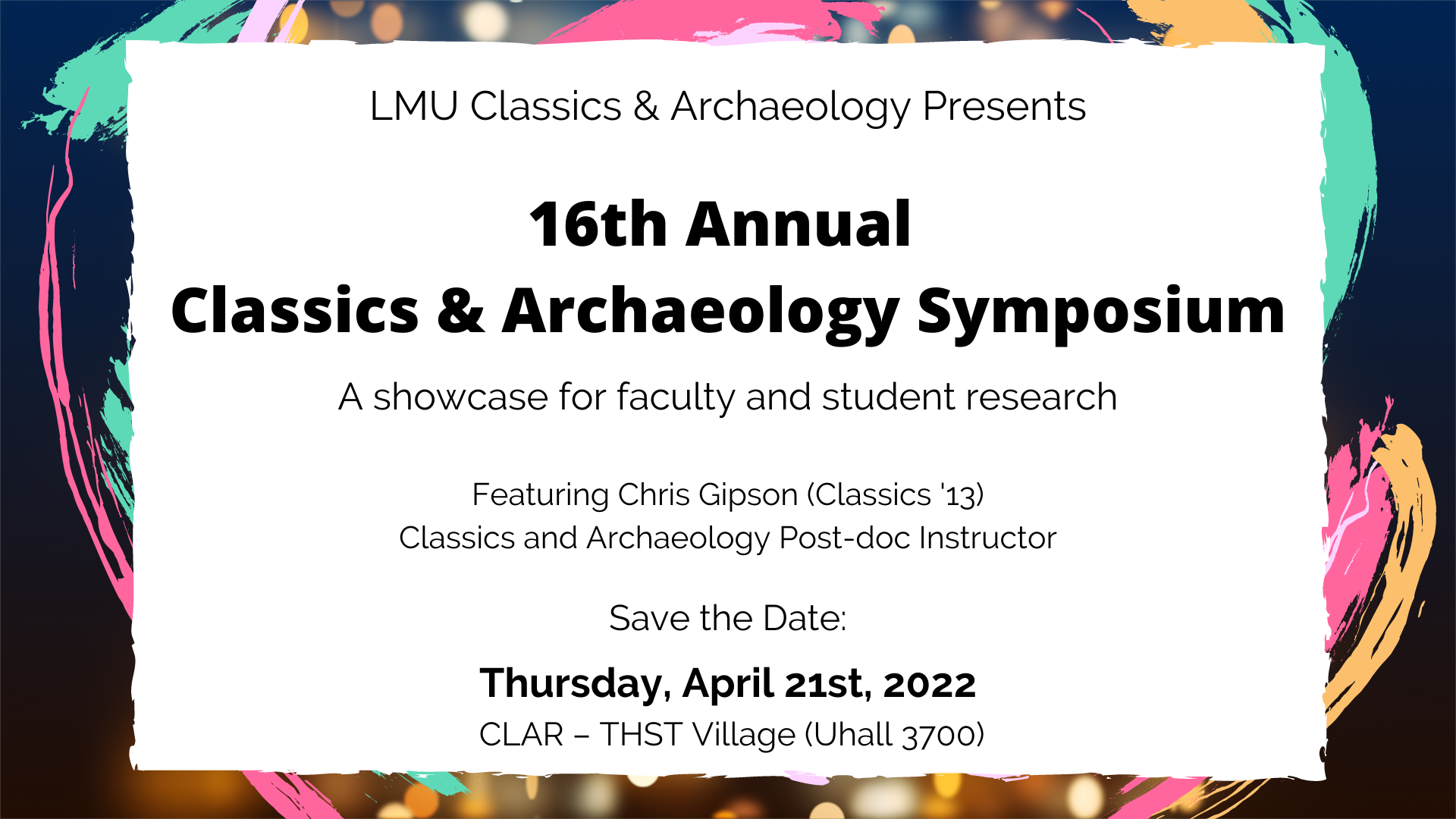 16th Classics & Archaeology Symposium
Our annual departmental symposium will be Thursday, April 21st, 2022, from 10am to 1pm in the CLAR/THST village (UH 3700). Seven of our students will present their research, followed by a faculty presentation by our post-doc instructor, Chris Gipson (Classics, '13). Presentations will be followed by departmental awards and lunch on the Bioethics patio (UNH 4511).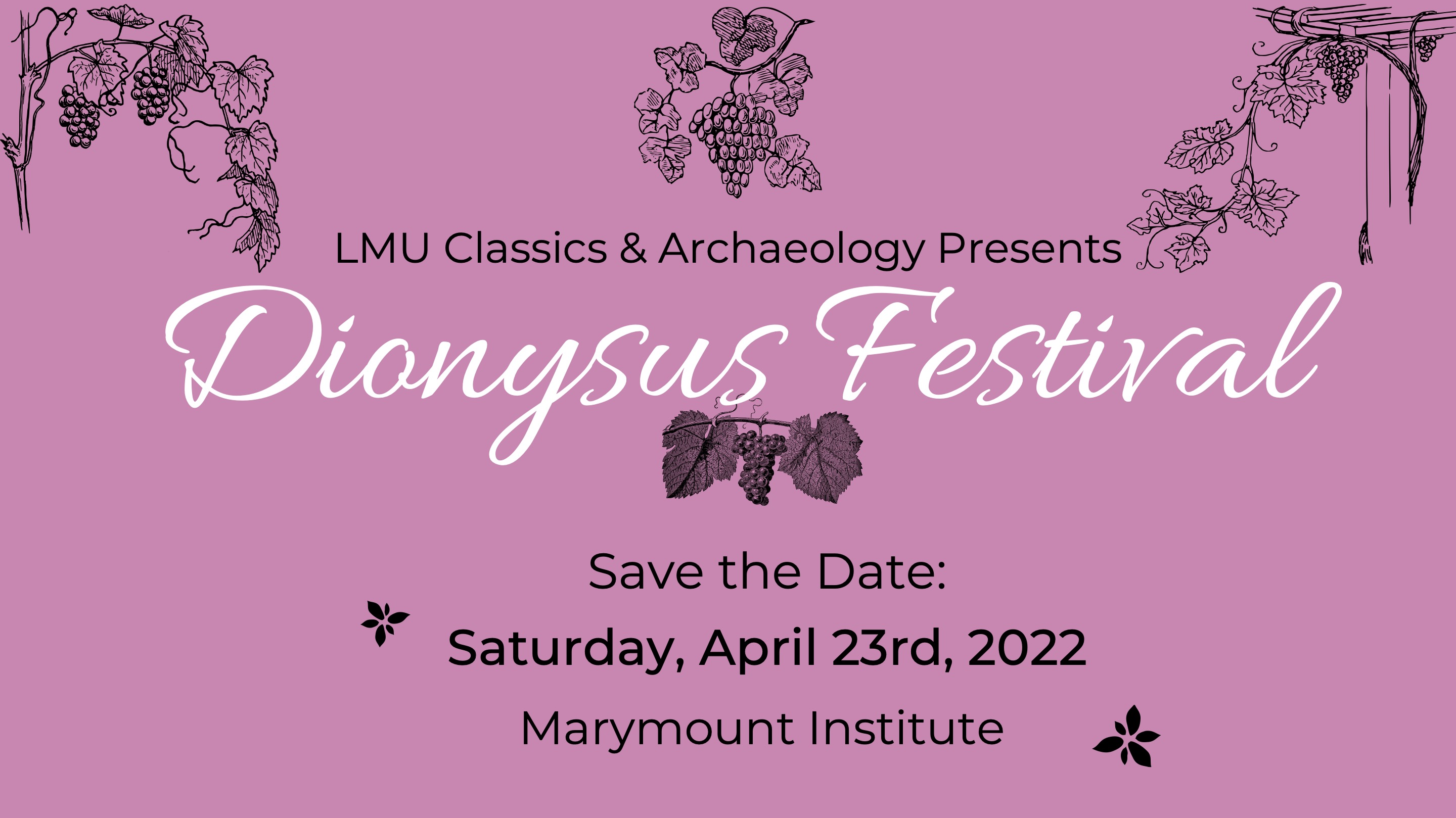 Dionysus Festival
Save the date for the Classics & Archaeology Dionysus Festival on April 23, 2022 at the Marymount Institute. Students in our courses will perform adaptations of ancient epics, tragedies, and comedies at the Marymount Institute. The program for this event and registration information will be posted in early spring.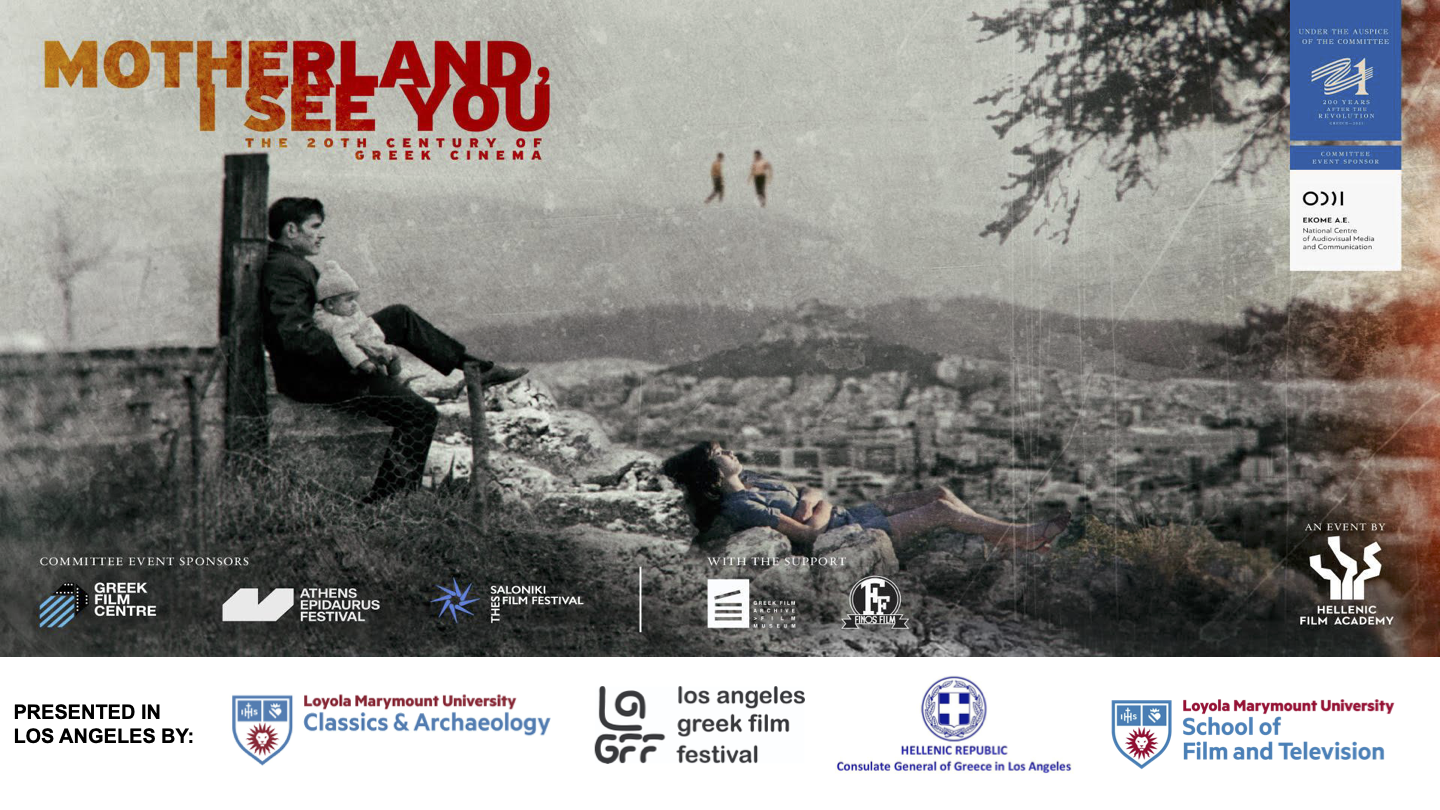 Motherland, I See You "Greece 1821–2021 Anniversary" Film Screenings
A selection of 10 important films representing the diverse Greek heritage of the 20th Century were screened in-theater and virtually. An initiative of the Hellenic Film Academy, under the Auspices of the "Greece 2021" Committee, sponsored by the National Centre of Audiovisual Media & Communication (grand sponsor), the Greek Film Centre, the Athens Epidaurus Festival and the Thessaloniki International Film Festival. With the support of the Greek Film Archive and Finos Film. LAGFF was one of few film festivals around the world chosen to participate in screening films from this unique collection of classic films. Four theatrical Screenings @ LMU Broccoli Theater were sponsored by the LMU Department of Classics & Archaeology and the LMU School of Film and Television on March 19 and 20, 2022.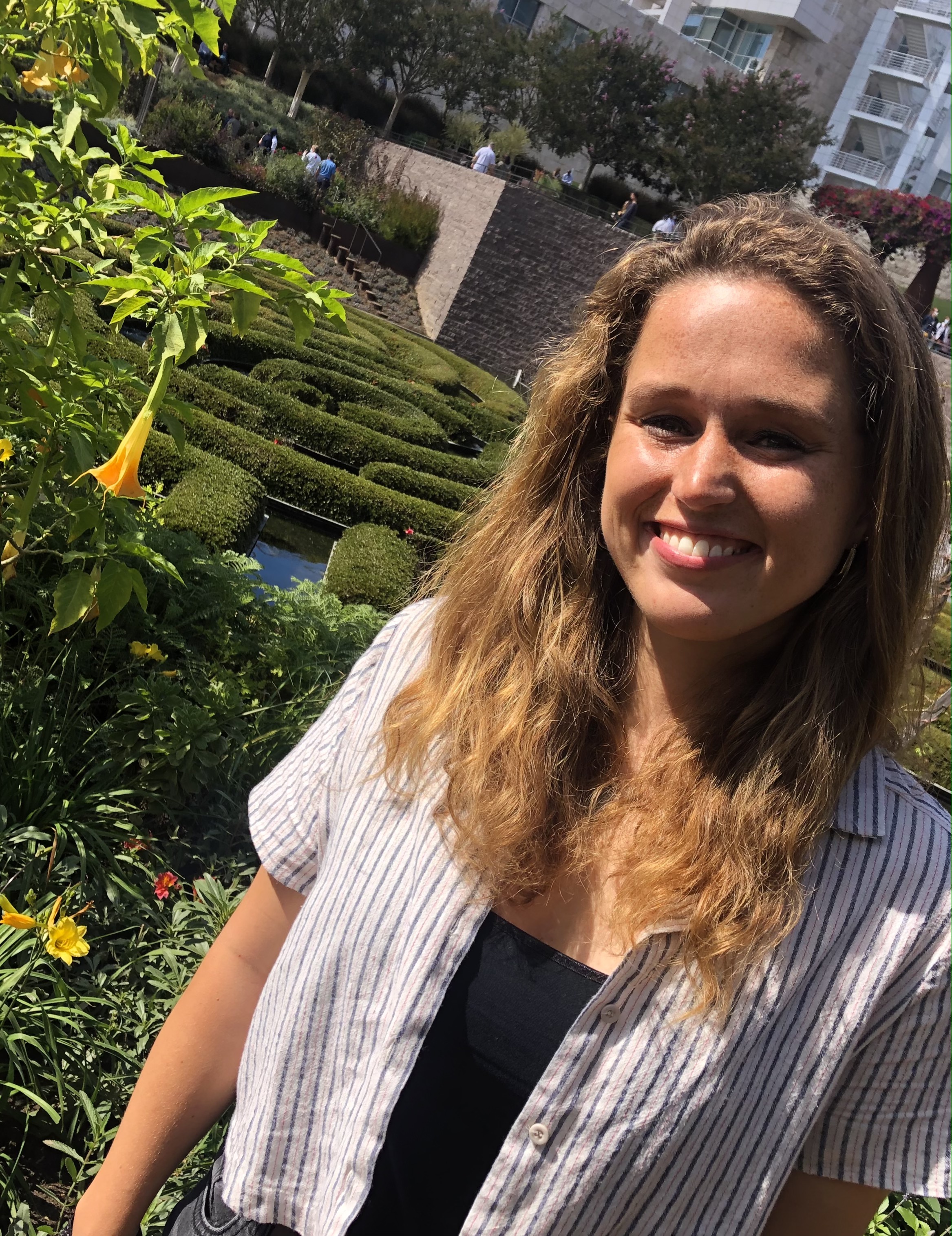 Welcome Isabelle Davis
Welcome to our new Senior Administrative Coordinator, Isabelle Davis! Read her bio and introduction to the Classics & Archaeology Department
Events Archive
To view events from previous semesters, make a selection from the Events Archive below.