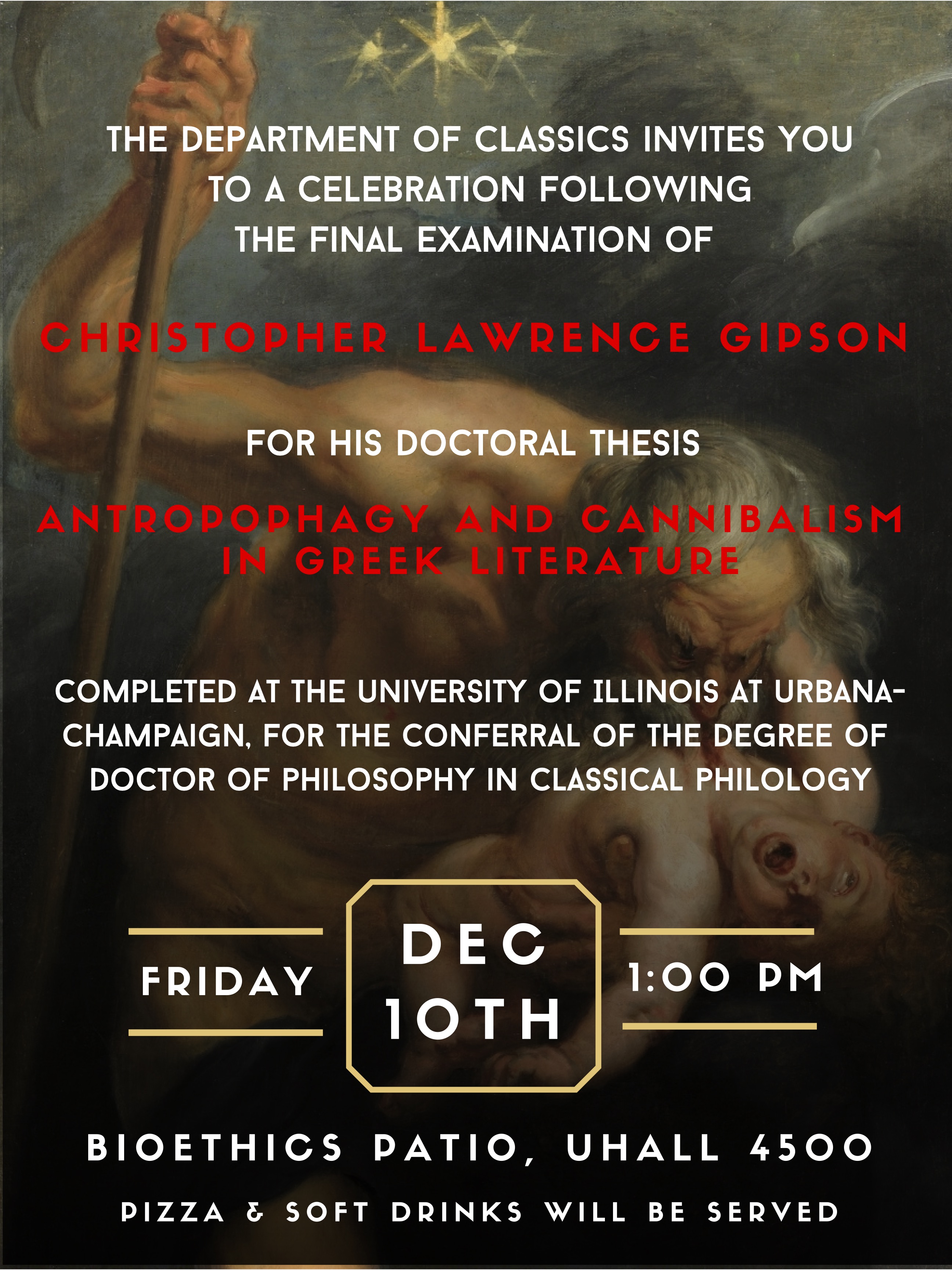 Celebrating Chris Gipson's PhD in Classics
Join the Department of Classics on Friday, December 10th at 1pm as we celebrate the doctoral thesis defense of Christopher Lawrence Gipson. His PhD thesis on "Anthropophagy and Cannibalism in Greek Literature" was completed at the University of Illinois at Urbana-Champaign. The celebration will take place in the Bioethics patio (Uhall 4500). Chris Gipson is a proud alum of our department (Classics, 2013), and is featured in our alumni booklet, and was also one of the speakers at the 2012 and 2013 student annual symposia. Chris is currently teaching in our department as a post-doc instructor, and will be the faculty speaker at the annual symposium on April 21, 2022.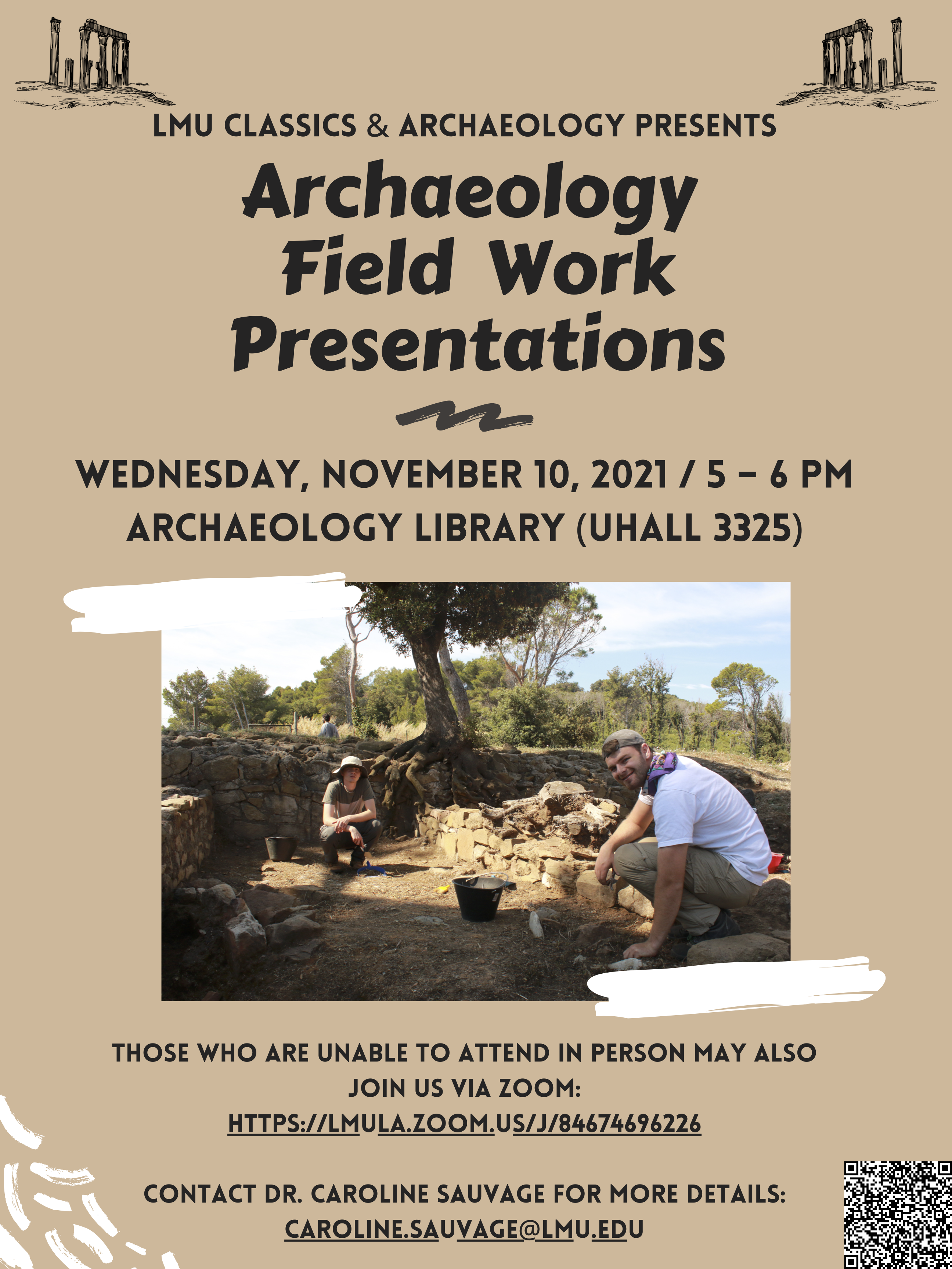 Archaeology Field Work Presentations
The Department of Classics & Archaeology held the Archaeology Field Work Presentations on Wednesday, Nov 10th from 5–6PM. The event took place in the Archaeology Library and on Zoom. Students presented their hands-on experience working at Archaeological digs in Europe over the summer of 2021.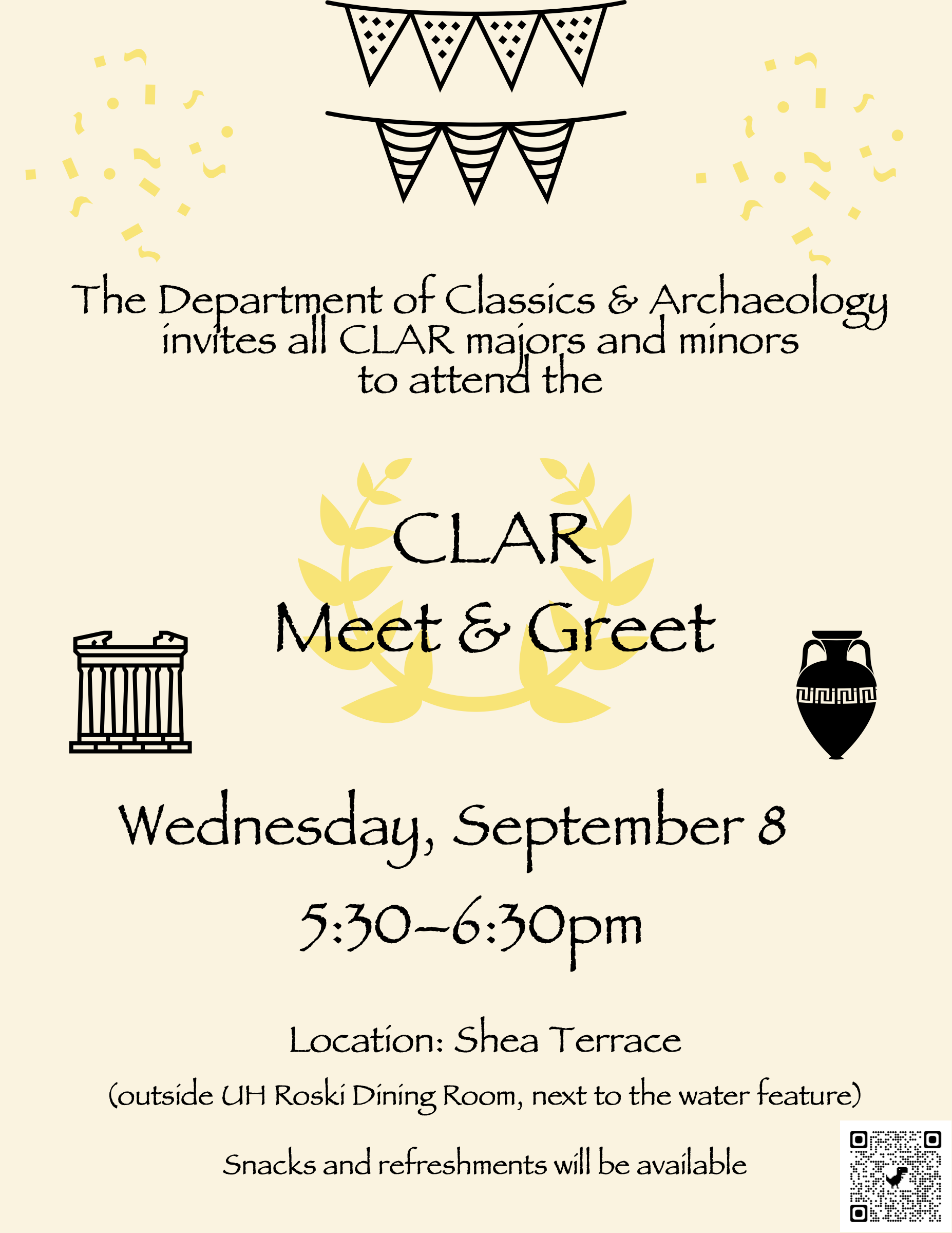 CLAR Meet & Greet
The Department of Classics & Archaeology held a Meet & Greet event for all CLAR majors and minors on Wednesday, Sept 8 from 5:30–6:30PM. The event took place on Shea Terrance (outside Roski Dining Room) and was a great opportunity for students to connect with one another and with CLAR faculty at the start of the semester.

Christopher Gipson (center), our proud LMU Classics and Archaeology alumnus ('13), and current post-doc instructor, celebrating his doctoral degree on December 10, 2021. Pictured with him are (from back row, left): Prof. Chris Chapple (Theology), Prof. Katerina Zacharia (Classics & Archaeology Chair), Assistant Dean Shannon Pascual, Associate Dean Prof. Brad Stone (Philosophy), Emeritus Prof. Matthew Dillon (Classics).

Chris Gipson at the luncheon with Classics & Archaeology majors and the department Chair.