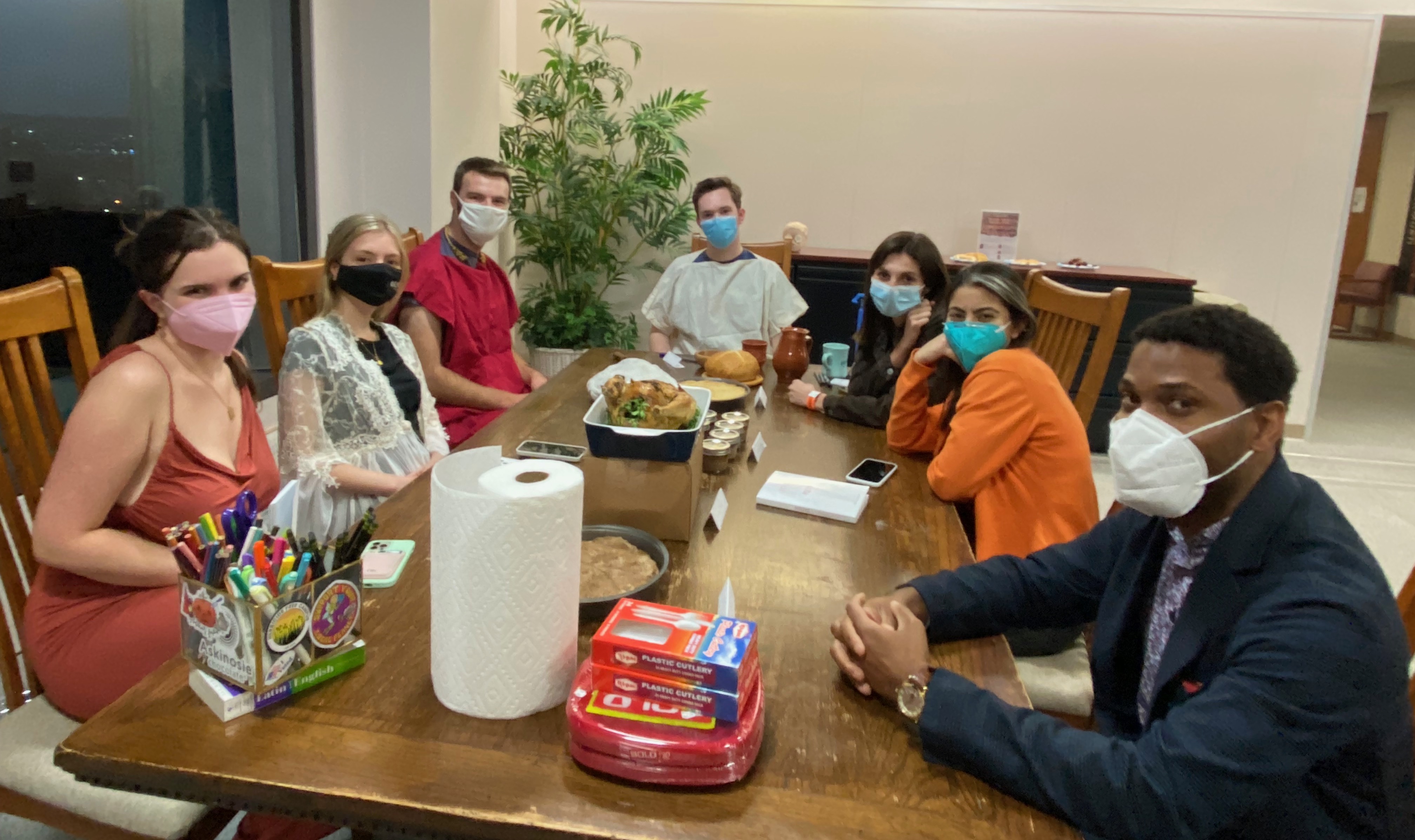 Left to right: Clara Goolsby (CLAR major, '23), Catarina Dantas (CLAR major, '25), Harley Drange (CLAR major, '22), Sean Trainotti (CLAR major, '22), Emma Castro (CLAR major, '22), Mary Soliman (Biochemistry major, '22), and Dr. Chris Gipson

Students from Eta Sigma Phi gathered together for a Roman dinner, a cena, to prepare recipes from Apicius' De Re Coquinaria, an ancient Roman cookbook from the 1st century CE. While students were unable to gather some of the more exotic ingredients for dishes, such as flamingo tongue or extinct herbs, they nevertheless collaborated to create modern spins on ancient dishes. The offerings included honeyed bread, custards, Parthian chicken, ancient Roman cheesecake, and even Roman meatballs. After eating together, students voted for their favorite dish and discussed some of their challenges in preparing the dishes, as well as their surprise in how foreign, yet complementary some of the flavors were.
Photo and video by CLAR Chair, Prof. Katerina Zacharia.