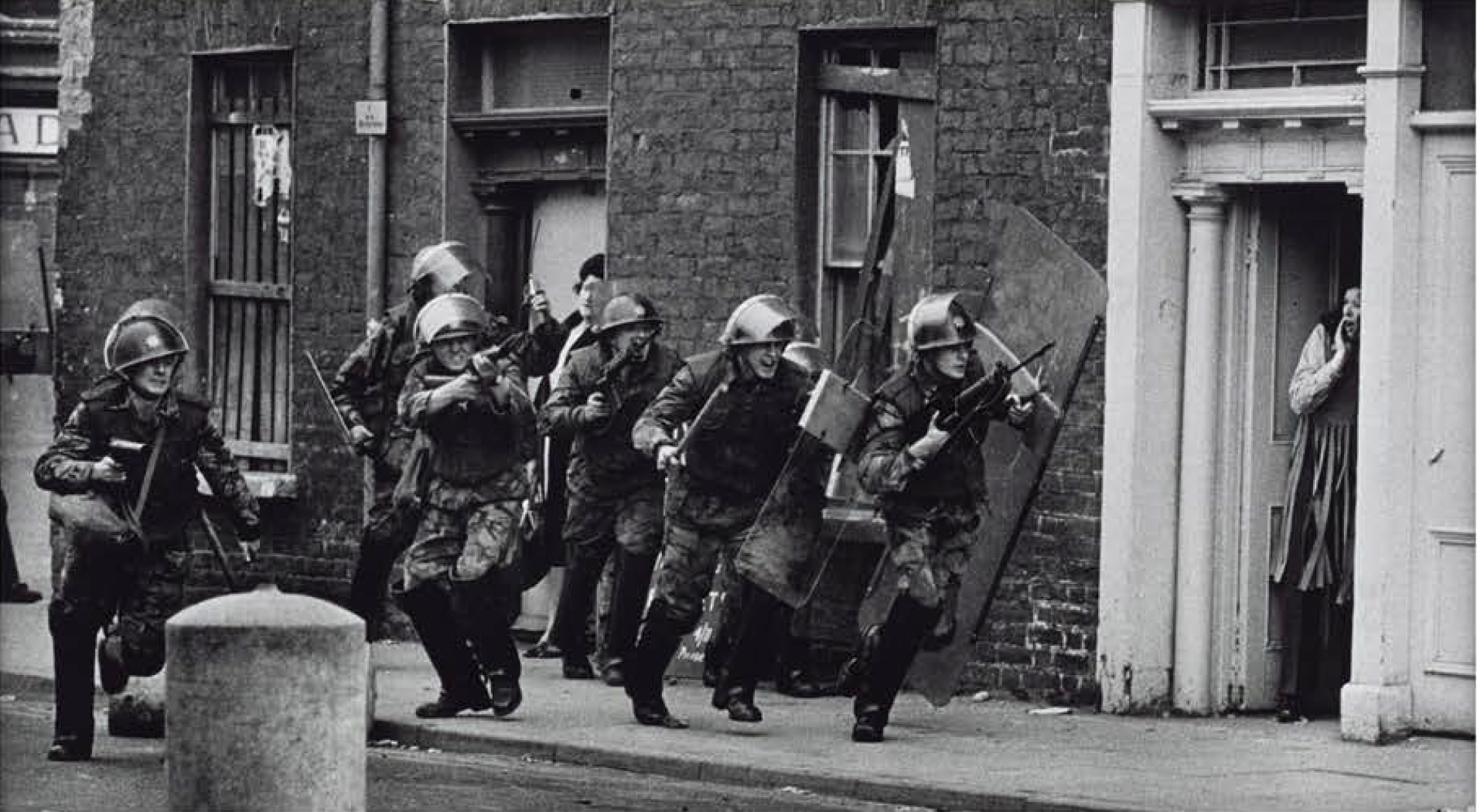 This panel was a comparative exploration of policing in Northern Ireland and the United States and of those efforts by community activists to reform the police and policing practices. The nationalist/republican community in Northern Ireland and communities of color in the United States have a shared historical experience of the police not having the support of the community they were there to serve. Police reform was central to the peace negotiations in Northern Ireland and a key part of the Good Friday Agreement. In the US and specifically, Los Angeles, police in communities of color have been heavily armed, enact disproportionate numbers of arrests and focus on suppression, while the communities of color need support. This panel featured activists sharing insights on why fundamental reform of policing is essential and what a just system of public safety would look like.
This event was part of the 2020-21 Bellarmine Forum focused on Transformative Justice.
Speakers:
Conor Houston, Director, Houston Solutions Ltd.
Conor Houston, a lawyer by training, founded both Houston Solutions and Connected Citizens where he consults to senior leaders across business, government, digital and entertainment industries. He also promotes active citizenship and creates spaces for citizens to co-design solutions for society.
Andrée Murphy, Deputy Director, Relatives for Justice
Andrée Murphy is the Deputy Director of Relatives for Justice, an Irish NGO which provides a range of support programmes for persons injured and bereaved by conflict.
Fernando Rejón, Executive Director, Urban Peace Institute
Fernando Rejón serves as executive director after building the Urban Peace agenda for over a decade. He leads UPI efforts to transform systems and the lives of individuals to create community peace and safety and end the devastating cycle of mass incarceration.
Debbie Watters, Director, Northern Ireland Alternatives
Deborah (Debbie) is a Professor at Ulster University and works as a scholar-activist on policing, policing reform, peacebuilding, restorative justice and conflict resolution. She is currently an Independent Member and Vice-Chair of the Northern Ireland Policing Board; a Member of the Institute of Criminology and Criminal Justice at QUB and Chair of the organization Rethinking Conflict.
Joseph Paul, Jr., Managing Director, LA Regional Reentry Partnership
Joseph "Joe" Paul is a seasoned professional working with ex-offenders, high risk adults, and various community development and faith-based organizations. He serves on several boards and was key in the success of City of L.A. Workforce Development Collaborative. Joseph's passion and spirit of excellence are enduring qualities in his determination to ameliorate the suffering of men and women returning home from incarceration.