Irish Studies
LMU's minor in Irish Studies is an interdisciplinary program designed to complement a variety of majors by providing students with an understanding of the historical and cultural development of the Irish people and the significance of their intellectual, artistic, spiritual, and economic contribution to world civilization, including their experiences as both a postcolonial nation and an emigrant diaspora.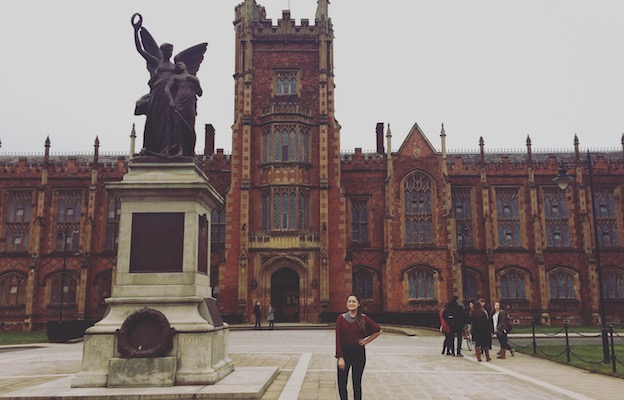 Give students the critical lens of the Irish perspective to better see and engage the political and social landscape of Europe, America, and the global community.
A Discussion of Ireland and Europe with Ambassador Daniel Mulhall
The Irish Ambassador shared thoughts on Brexit, the recent elections in Northern Ireland, and the war in Ukraine at the residence of the Consul General of Ireland, L.A.
Society of the Friendly Sons of Saint Patrick Annual Banquet
Dr. Dermot Ryan (Director of Irish Studies), Dr. Timothy Snyder (President of LMU), and Father Michael Engh (Chancellor of LMU) celebrate Saint Patrick's Day 2022.