The Easter Rising Commemoration
"The History and Legacy of Easter Rising"
On March 7, 2016, Loyola Marymount University commemorated the Irish Easter Rising of 1916, a turning point event in the history of the movement for Irish independence. Sponsored by LMU's Irish Studies program, the event featured live music, a lecture, film screening, and play that examined the conflict from multiple perspectives. Over 150 faculty, students, staff, and friends – including many from Los Angeles' Irish American community – packed Roski Dining Room for the event.
For five days in April 1916, 1200 Irish nationalists led an armed uprising in Dublin, seizing government buildings and proclaiming the Irish Republic, a conflict that became known as the Easter Rising. Soon after, the government executed 15 of the Rising's leaders, helping to propel Ireland toward national independence while some of the surviving organizers went on to become leaders in the Anglo-Irish War and Civil War that followed. The rebellion and its leaders have been remembered in varying lights over time; to some, they were Irish heroes and martyrs, to others, they were catalysts of unnecessary violence in a region that knows too well the effects of ethnic conflict. Participants at LMU's program were encouraged to listen, discuss, and draw their own conclusions.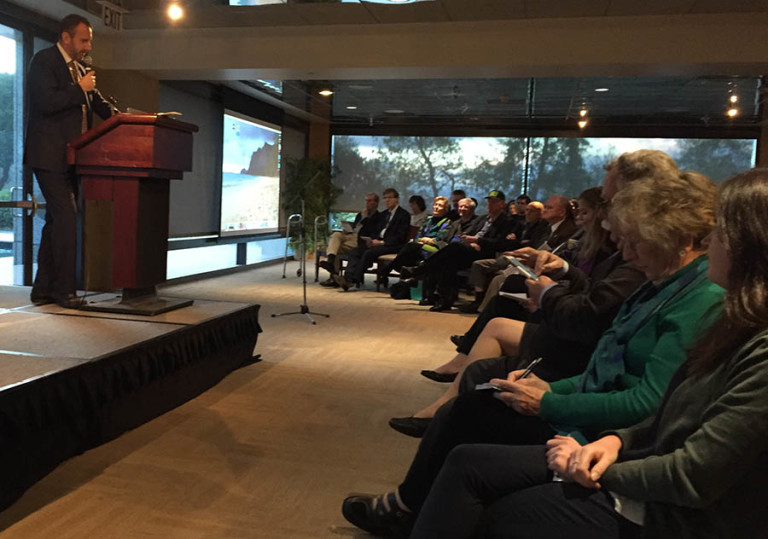 The Honorable Philip Grant, Consul General of Ireland to the Western United States, opened the evening, drawing comparisons between the ideals of the 1916 Proclamation of the Irish Republic and the United States' Declaration of Independence.
Amy Woodson-Boulton, associate professor of history at LMU, offered a lecture that placed the Easter Rising in its historical context. She reminded the audience that historians and cultures rewrite historical narratives each generation.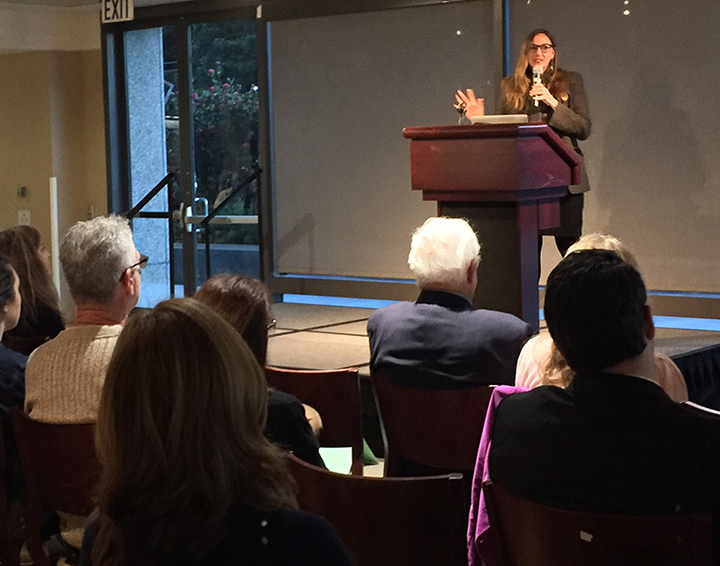 The evening included two creative Irish perspectives on the Easter Rising. Irish Filmmaker Niamh Heery presented "A Father's Letter," a short documentary that profiles the son of one of the rebellion's leaders. The son, now 102 years old, is a Jesuit priest and the only surviving child of the executed leaders of 1916.
The last piece of the evening's full program was Halfway House, a play set in 1966, another historical moment from which to examine the past, and in the context of ongoing ethnic tensions in Northern Ireland. Playwright Philip Orr was present to field questions.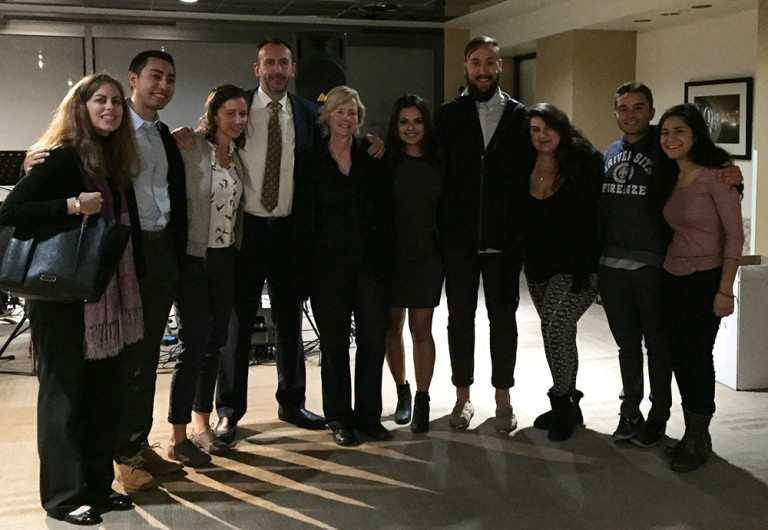 Watch the complete recording here:
"The History and Legacy of Easter Rising" was sponsored by the Irish Studies program at LMU, with generous support from the Irish American Bar Association, the Society of the Friendly Sons of St. Patrick, and the Magic Chair Project. LMU sponsors included the English Department, the European Studies Program, the History Department, Jesuit Community, Office of the President, Office of the Provost, Political Science Department, Theatre Arts Department, and the Theological Studies Department. The planning committee included Victoria Graf, Jennifer Ramos, and Amy Woodson-Boulton.