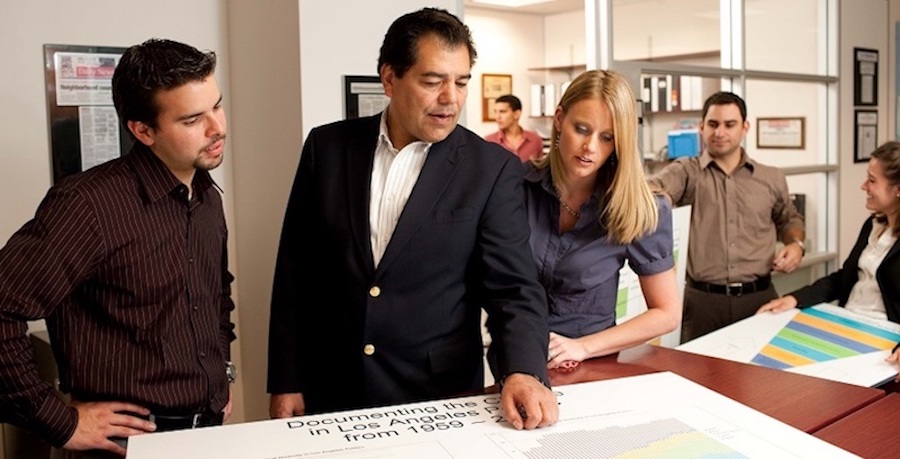 The Thomas and Dorothy Leavey Center for the Study of Los Angeles (StudyLA) at LMU is one of the top undergraduate research centers in the nation, serving as a respected leader in public opinion surveys, exit polling, and leadership and community studies. Founded in 1996, StudyLA conducts groundbreaking research through its LA Votes exit poll project, LA Riots Anniversary Studies, and the LA Public Opinion and LA Leaders Surveys.
The promotion and support of undergraduate research is one of the core values of StudyLA. Staff strive to develop research opportunities and professionalization programs to produce informed, motivated, and versatile student researchers throughout a variety of fields. The center accomplishes this through rigorous coursework, undergraduate research projects, and student researcher positions.
As the preamble to the LMU mission states, "We benefit from our location in Los Angeles, a dynamic city that brings into sharp focus the issues of our time and provides an ideal context for study, research, creative work, and active engagement." StudyLA brings this mission alive daily, taking pride in its work's emphasis on understanding and communicating the issues in LA.
To learn more about StudyLA events, projects, classes, and internship opportunities, visit academics.lmu.edu/studyla.