2018 Mary Milligan, R.S.H.M. Lecture in Spirituality Featuring Kristy Nabhan-Warren, Ph.D.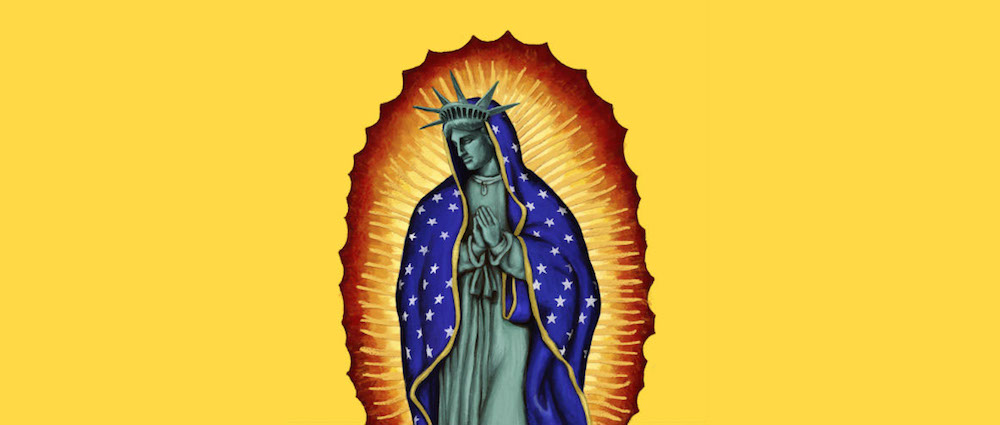 "Américan Woman: The Virgin of Guadalupe and Maternal Warrior Accompaniment of
Her Latino/a Children"
Who is the Virgin of Guadalupe? What does she mean to millions of Latinos/as? How does the Church interpret Her? In her talk, Dr. Nabhan-Warren will explore and examine la Virgen's historical, theological, and cultural meanings as well as recent popular manifestations of Her, which offer a challenge to the prevailing heavenly-focused Guadalupe. The Guadalupe of everyday working class Latinos/as, hipster Latina artists, and liberation theologians alike is one that is thoroughly Américan. She is a strong brown woman who is a beacon of hope and strength. While she is yoked to Jesus as his mother, she stands on her own as a mujer muy fuerte. She is a woman who speaks against domestic violence, poverty, and racism. La Virgen is pro-maternity rights, pro-childcare, and for her working children. She walks with her pilgrims, she accompanies pregnant women to the clinic, gang members to their homes, and undocumented, exploited workers in the farms and fields of the Cornbelt and broader Midwest. She is a symbol and witness to a new theology of accompaniment today.
Thursday, March 22, 2018, 7 p.m.
Loyola Marymount University
Roski Dining Room
Reception immediately following in the Marymount Institute for Faith, Culture, and the Arts, UH3002
Video Replay | Powerpoint Slides | Photo Gallery

About Kristy Nabhan-Warren
Kristy Nabhan-Warren is Professor and V.O. and Elizabeth Kahl Figge Chair of Catholic Studies at The University of Iowa. Her research and teaching focuses on the relationship between religion, migration, ethnicity and work. She is trained as a social historian of religion in the United States and as an anthropologist of religion. She is the author of two books, The Virgin of El Barrio: Marian Apparitions, Catholic Evangelizing, and Mexican American Activism (NYU Press 2005) and The Cursillo Movement in America: Catholics, Protestants and Fourth-Day Spirituality (UNC Press, 2015). She is currently editing The Handbook of Latino/a Christianities for Oxford University Press (Forthcoming Spring 2020) and is writing on her third manuscript, Cornbelt U.S.A: Family, Faith, and Work in the Heartland. Kristy is also the creator of and Series editor for The University of North Carolina new book series "Ethnographies of Religion." She loves to teach, and regularly teaches General Education courses "Religions in America Today" and "Sport and Religion in America." Her graduate-level courses include "Writing Religion, Writing Culture," and "Gender and Religion." She enjoys spending time with her husband and three children, running, biking, kayaking, and cooking for family and friends.