Step Into the Story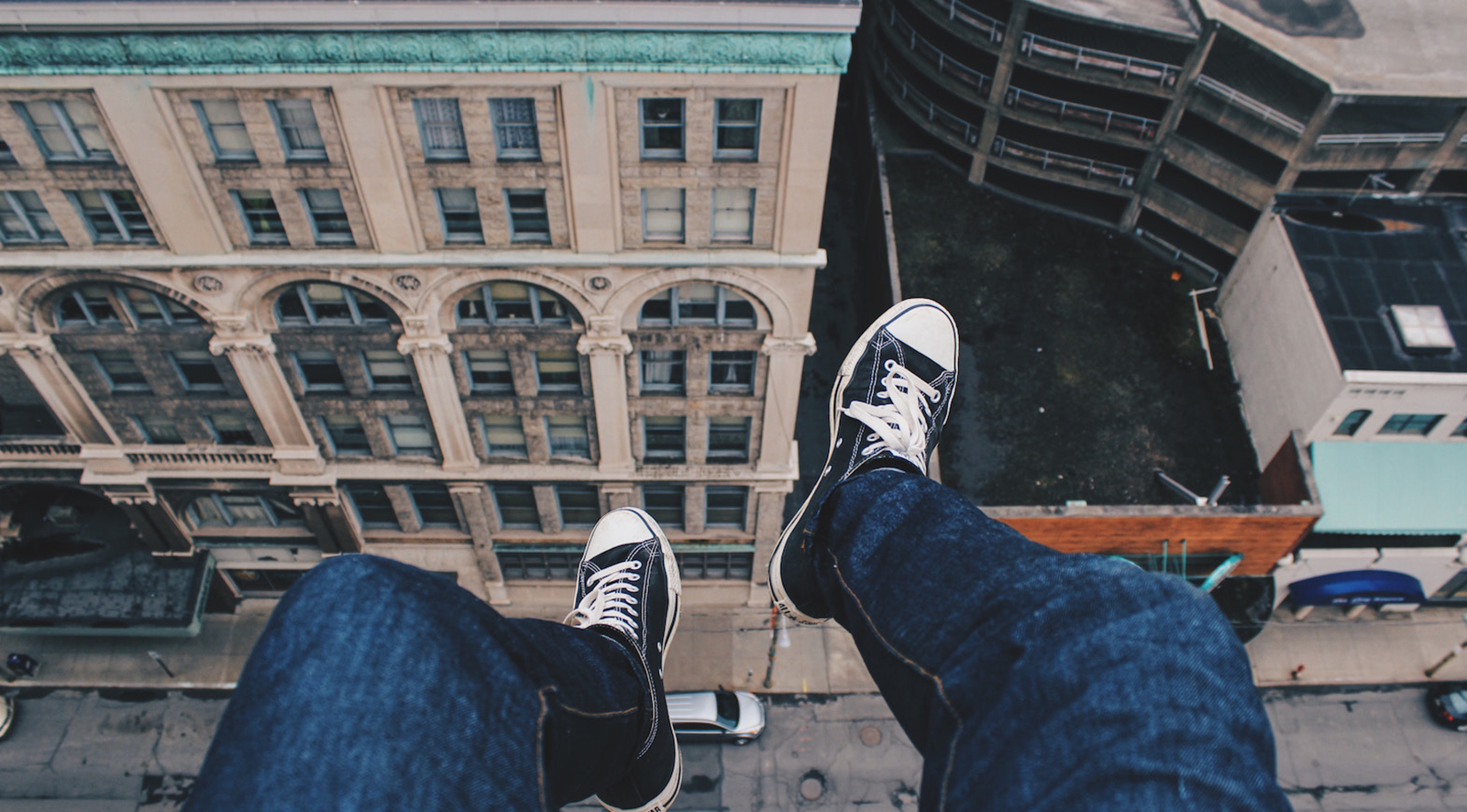 Step Into the Story: What Will Virtual Reality Mean for News, Entertainment, Art, and Democracy?
with Nonny de la Peña, founder and CEO of Emblematic Group and New American Fellow
Sep. 17, 2018 | Playa Vista Campus


About the Event
About Nonny de la Peña
Program, Video, and News Stories
Parking & Shuttle Information
As immersive experiences become more commonplace, how will virtual reality transform storytelling and shape society?

Slated as the first event of the Fall 2018 lineup at LMU's new Playa Vista campus, "Step Into the Story" invited guests to explore this question in further detail with Nonny de la Peña, founder and CEO of Emblematic Group and New American Fellow. De la Peña's keynote presentation of how VR can help us confront pressing issues in the world today was a springboard for further exploration of immersive technologies and storytelling at the LA Film Festival, hosted at the Playa Vista Campus September 22-23, 2018.

Nonny de la Peña is a visionary storyteller widely known as the 'Godmother of VR,' who continues to redefine the standard for how creativity and technology can work together to empower people to tell their own stories and create life-changing experiences. She discussed her personal journey developing best practices for storytelling in virtual and augmented reality, as well as touched on lessons learned from being at the forefront of using VR as a tool for experiencing, rather than escaping, uncomfortable realities.

De la Peña shared her work as a member of the Knight Foundation and Aspen Institute Commission on Trust, Media and Democracy and also revealed the power of a new platform Emblematic is developing. Once complete, 'Reach' will provide an open door for content authorship, empowering new voices to tell their own stories in the medium.

Amy Woodson-Boulton, associate professor of history, and Evelyn McDonnell, associate professor of journalism, moderated a Q&A with de la Peña.

As part of the event, the Emblematic team offered a limited number of opportunities to feel transported into another reality. 36 VR demo appointments were available to guests who reserved them on a first come first served basis.

Sponsors

Thank you to the Bellarmine College of Liberal Arts Dean's Office, the William H. Hannon Library, the Department of History, and the Department of English for sponsoring this event. Thank you to our co-sponsors: the Department of Psychology, the Department of Modern Languages and Literatures, the Journalism Program, the International Relations Program, and the Department of Political Science.

About Loyola Marymount University

LMU is a private Catholic university with 6,000 undergraduates, 2,200 graduate students and 1,100 law students from diverse backgrounds and many perspectives. Our seven colleges and schools boast best-in-the-nation programs in film and television, business, education and more. Our stunning campus in West Los Angeles is a sun-soaked oasis overlooking the Pacific coast and a model of sustainability. We're rooted in the heart of Los Angeles, a global capital for arts and entertainment, innovation and technology, business and entrepreneurship. Our mission is grounded in a centuries-old Jesuit educational tradition that produces extraordinary men and women dedicated to service and social justice. We're proud of more than 85,000 LMU alumni whose professional achievements are matched by a deep commitment to improving the lives of others.

Nonny de la Peña


Founder and CEO of the award-winning Emblematic Group, Nonny de la Peña is one of the most influential pioneers in virtual and augmented reality. Renowned for using cutting-edge technologies to tell immersive stories that create intense, empathic engagement on the part of viewers, she was named one of CNET's 20 Most Influential Latinos In Tech, Wired Magazine's #MakeTechHuman Agent of Change and has been called the "Godmother of VR" by Forbes, Engadget and the Guardian.

Program

Monday, Sept. 17, 2018


12:30 - 5:00 p.m.
Virtual Reality Demos | Appointment required

5:30 - 7:00 p.m.
Keynote and Q&A

7:00 - 8:30 p.m.
Reception

7:30-8:30 p.m.
Individual Virtual Reality Demos

Keynote Lecture Video

Bellarmine News Stories

Step Into the Story: What Will Virtual Reality Mean for News, Entertainment, Art, and Democracy?

The "Step Into the Story" event took place at LMU's Playa Vista location in the Brickyard building, located at 12105 West Waterfront Drive. The space is on the second floor of the building, with entry via the elevators at the first floor lobby.

LMU runs a continuous shuttle between the main campus and LMU Playa Vista Campus, seven days a week. We encourage you to park on the main campus and take the complimentary shuttle service. You can find the shuttle schedule and pickup/drop-off locations.

There is also paid off-street parking available in the Playa Vista Campus building, but it is not covered under LMU's parking permit system and is subject to the property's posted rates. Street parking is available around the building, but may be limited at peak times.