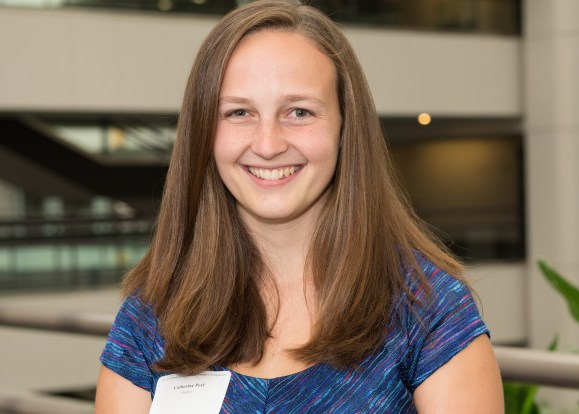 Catherine Perl '16
Inside and Outside of Empire: Imperial Conflict in England, Northern Ireland, and Morocco
Research
LMU History students have a wide array of opportunities to undertake historical research – in their classes, as an independent study, for a History Thesis project, or through LMU's undergraduate research programs. Your professors and the LMU Library are the best first stops as you consider developing a research project. The AHA also has a list of useful resources for historical researchers.
Financial support for faculty-mentored undergraduate research is provided through the Independent Undergraduate Research Program and the Summer Undergraduate Research Program (SURP).
History students are encouraged to present their research at the Undergraduate Research Symposium. Presentation formats include paper presentations, panel/roundtable discussions, poster sessions, and creative works.
The BCLA Dean's Office also has funds to support undergraduate students' participation in academic conferences by helping to cover the costs of transportation and lodging for a conference or workshop. You can apply for funding here. Phi Alpha Theta, the national History Honors Society, runs several regional conferences. The AHA also sponsors an Undergraduate Poster Session at its annual meeting.
There are also a number of journals and blogs that publish undergraduate research, including:
You can find a more complete list of undergraduate journals at the Council on Undergraduate Research website.
For more about the benefits of undergraduate research, read "Research, Reflection, and the Road to Grad School" by Rhiannon Koehler, LMU 2012, who earned her Ph.D. in history from UCLA in 2018, on the blog Undergraduate Research in German and European Studies.
Internships
Los Angeles – with its multitude of museums, historical societies, historical sites, and archives and libraries – offers a variety of internship opportunities, both paid and unpaid. Featured internships include:
Please click here for a list of internships, volunteering, and part-time work opportunities with local organizations. Offices and organizations wishing to advertise internship and work opportunities with us should email us at historydepartment@lmu.edu.
History Work-Study Program: Be a History Teaching Assistant!
"The TAs" are the heart of the history department, forming a fun and friendly community of students. Any student with work-study dollars is eligible, but we especially encourage History majors and minors to apply. Teaching Assistants work on a variety of different tasks for faculty, including photocopying, scanning articles, returning books or audio-visual materials to the library, and running errands. Based on a rotation schedule, students are typically on duty for six to eight hours a week in the faculty student assistant office. To apply for a work study job with the History department, please contact the Senior Administrative Coordinator, Alexis Dolan.
Rains Research Assistants
Students interested in helping faculty members with their research are encouraged to contact a full-time faculty member in spring semester (for the following summer and/or academic year) to serve as their Rains research assistant. The maximum annual Rains award is $1750. More information here.