Meet Our Alumni
Our students graduate into a strong alumni network, and find meaningful careers in parish ministry, teaching and religious education, Ph.D. study, and much more. Read about the accomplishments of a few of our recent graduates here.

Graduate Alumni
Welcome, Alumni
As a graduate of LMU's Graduate Theological Studies Program, you belong to an extraordinary network of ministers and church personnel in various Christian denominations, doctoral students and candidates, health care professionals, directors of religious education, attorneys, spiritual directors, teachers, catechists, youth ministers, and Archdiocesan administrators and directors!
Alumni Spotlight
Michele Volz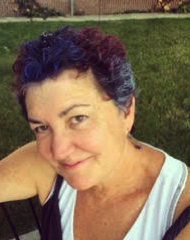 M.A. Pastoral Theology 2013
Michele is the Orange County coordinator for the Ignatian Spirituality Project, which provides overnight retreats for women and men experiencing homelessness and in recovery.
Here is her latest essay: And He was Made Known in the Breaking of the Bread...