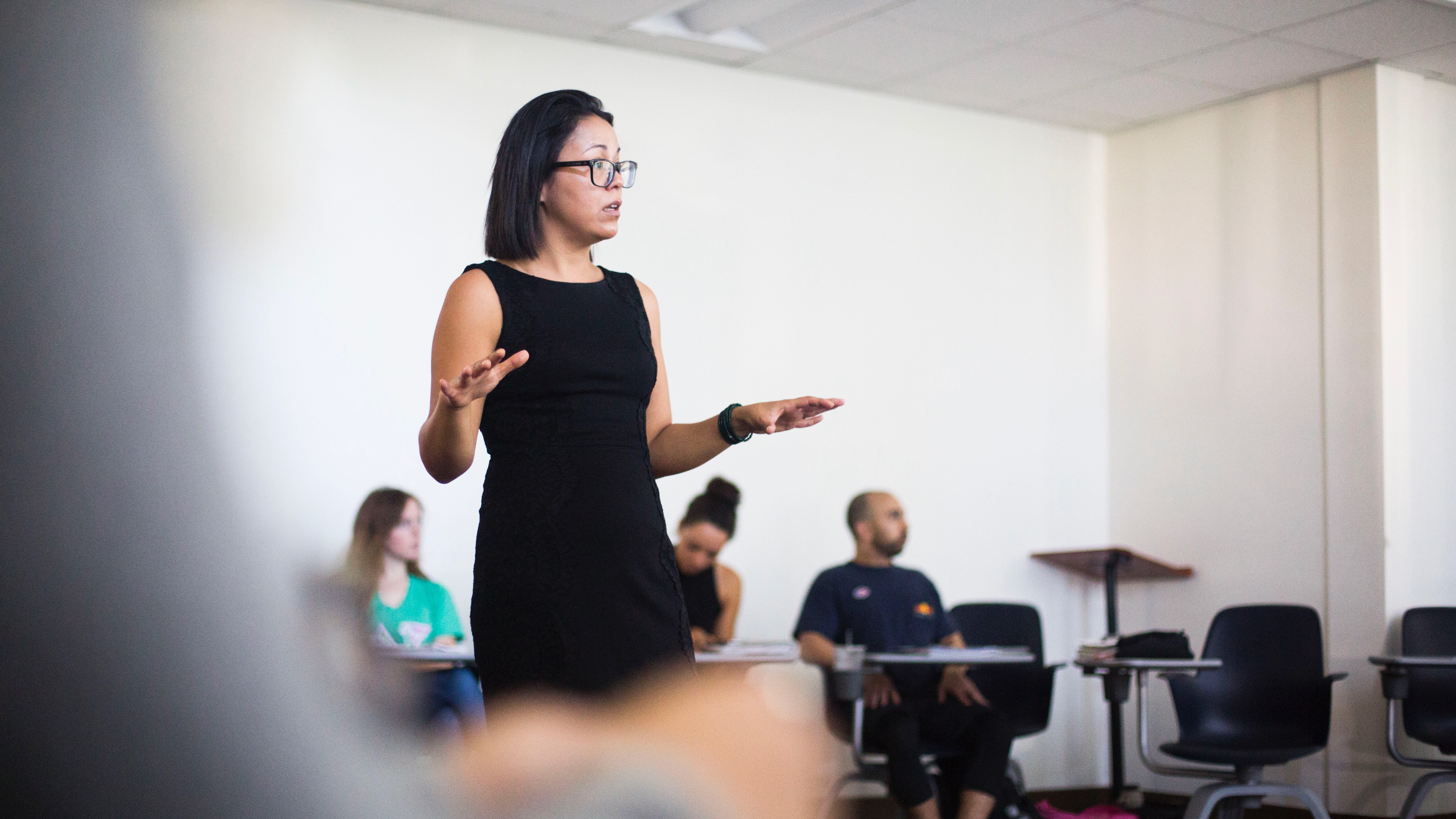 Loyola Marymount University's M.A. in Theological Studies Program provides students with a firm foundation in the methods of biblical, historical, systematic, and moral theology, with special emphasis on the Roman Catholic tradition. The program engages students in a wide range of ethical and cross-cultural concerns, and in ecumenical and interreligious dialogue.

The goal of the program is to provide a general and integrated exploration of these areas for students seeking to teach on a secondary level, for students preparing for further graduate education, and for students with a strong interest in theology beyond the undergraduate level.
Within the M.A. in Theological Studies Program, students can focus their study in the following areas:

Biblical Studies
Bioethics
Buddhism
Christian Spirituality
Christology
Ecclesiology
Faith and Culture

Feminist Theology
Historical Theology
Interfaith Dialogue & Ecumenism
Inter-religious & Comparative Theology
Islamic Studies
Judaic Studies
Liberation Theology

Mysticism
Religion & Ecology
Religions of India
Sacramental Theology & Liturgy
Social Ethics
Systematic Theology
Theological Ethics
M.A. in Theological Studies Course Requirements
M.A. in Theological Studies Degree Requirements
All students must complete 42 semester hours, maintaining a minimum grade point average of "B" (3.0). All courses are 3 semester hours, unless otherwise noted.
Core Courses (21)
The following seven courses (21 semester hours) are required.
THST 6010 Foundations of New Testament Theology or THST 6000 Foundations of Old Testament Theology
THST 6020 Foundations of Historical Theology or any one course from 6020s
THST 6030 Introduction to Systematic Theology
THST 6060 Foundations of Theological Ethics
THST 6090 Graduate Pro-Seminar (taken in the first semester)
THST 6092 Comprehensive Exam Seminar (taken during final year in the Fall semester after 36 hours are completed)
THST 6093 Directed Research and Writing Seminar (taken during final year in the Spring semester after 36 hours are completed)
Elective Courses (21)
Theology Students are to complete an additional 21 semester hours for a total of 42 semester hours. After 36 semester hours are completed, students may enroll in the Comprehensive Exam Seminar and the Directed Research Seminar.
Concentration in Comparative Theology
Theology students may choose to take elective courses that develop a concentration in Comparative Theology. The Concentration in Comparative Theology serves students who wish to focus their program more specifically around questions of religious diversity, interreligious dialogue, world religions, and comparative theology. The concentration is comprised of four courses (12 semester hours). Students who wish to do this concentration are required to take:
THST 6080 Comparative Theology
In addition, students are required to take three (3) of the following (or other courses approved by the academic advisor in concert with the graduate director):
THST 6033 Feminist Theology
THST 6081 Comparative Religious Ethics
THST 6082 Comparative Mysticism
THST 6083 Hinduism, Vedanta, and Yoga
THST 6084 Buddhism
THST 6085 Classics of Chinese Philosophy
THST 6086 Readings in Religious Literature
THST 6087 Jainism
Capstone Experience
To complete the program, you must turn in various forms required by our Capstone Experience criteria.