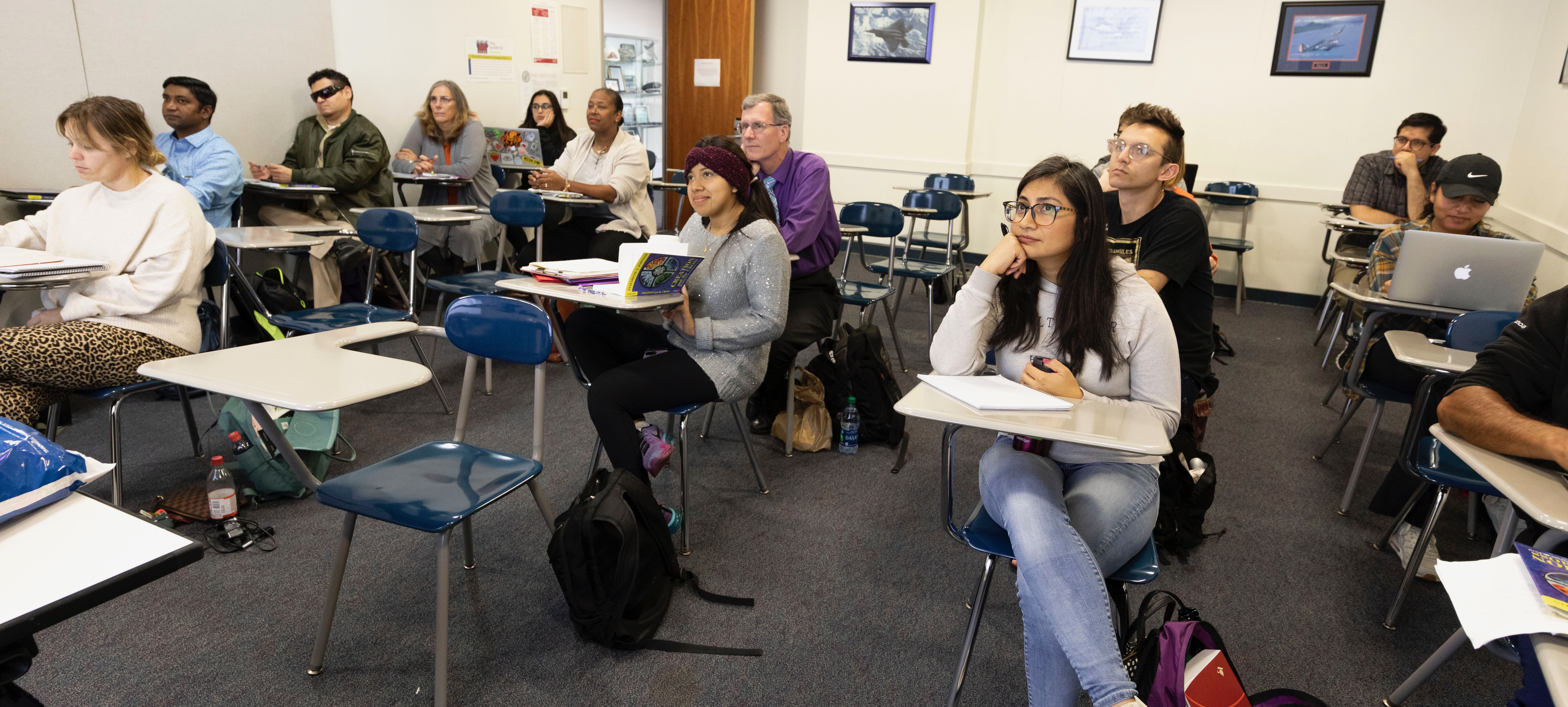 Before You Apply
In order for your application to be considered, you must have:
A baccalaureate degree from an accredited institution
A demonstrated ability to do graduate studies. This requirement can be fulfilled by providing a range of information, including:

Graduate work completed or advanced degree obtained
Evidence of undergraduate work, including GPA and submission of written academic work (e.g., term paper)
Scores received on the GRE, the Miller Analogies, or other standardized tests (recommended but not required)

A personal interview (with one of the faculty members of our department)
An indication of which Master of Arts program they are applying to, either the M.A. in Theology (THEO), or the M.A. in Pastoral Theology (PATH).
How to Apply
If you are an international applicant, we recommend that you follow the instructions on the Graduate Admissions page.
Applicants for admission to the master's degree programs are required to submit:
The Official Online Graduate Division Application for Loyola Marymount University (you will need to create an account and you will be able to access your application after you have applied)
A $50.00 application fee
A copy of all post-secondary transcripts
A Statement of Intent - View the Statement of Intent Guidelines here
Two Letters of Recommendation Forms from persons acquainted with your professional and academic background
A notice of which Master of Arts program you are applying for
If you need more information, consult the University Bulletin which is updated biannually.
Coursework
All coursework normally will be taken as outlined in the university bulletin. However, some substitutions may be granted, particularly for students who entered the program under another bulletin and need to fulfill requirements according to that bulletin. The student will request her or his advisor to make a substitution. The advisor will consult with the program director. The director approves or disapproves the request and informs the dean and department chair in writing regarding the substitution.
A maximum of six semester hours of graduate work completed in a non-degree status at Loyola Marymount University may be applied toward the graduate program. Similarly, a maximum of six semester hours of graduate level work with a minimum grade of "B" (3.0) may be transferred from another accredited institution toward the graduate program.
Independent Studies Courses
A student who wishes to pursue an area of research which is not covered in any of the courses offered in the program can develop an independent studies course under the supervision of a full-time faculty member of the department. A proposal should be drawn up in writing on the form available in the Office of the Registrar. It should be approved by the student's advisor and the department chair in the semester before the student expects to enroll in the course. No more than one independent studies course can be taken in any given semester, and no more than two can be counted towards the fulfillment of the course requirements for a degree.