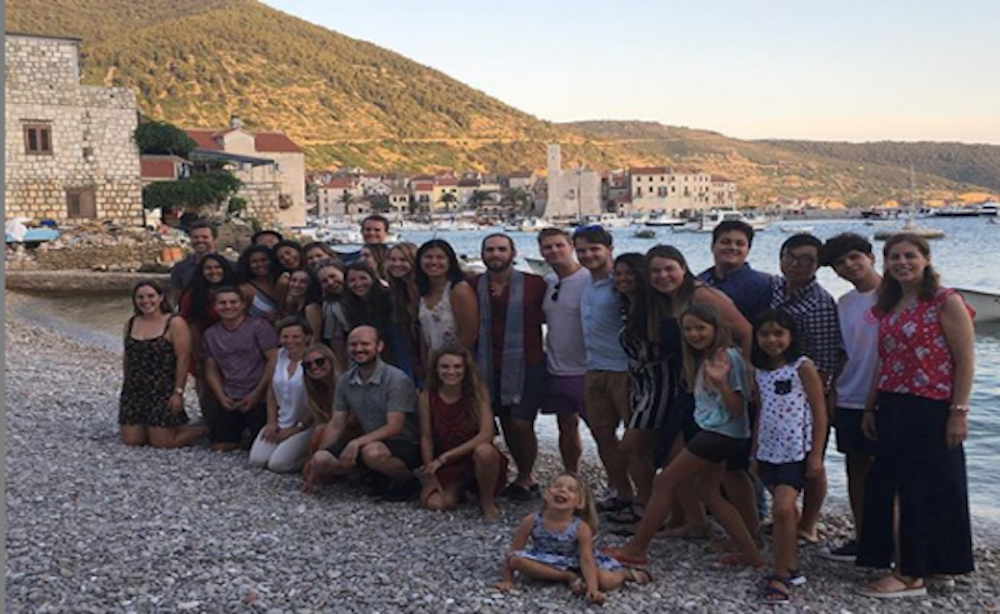 Students may participate in study abroad programs as a way to complement and enhance their academic goals and learning experience. While many programs are open to all students, the following is especially enriching for Peace and Justice Studies minors:
Zagreb, Croatia
This program takes place in Zagreb, Croatia, Sarajevo, Bosnia-Herzegovina, and Vis, Croatia. It examines the dynamics of conflict and the challenges involved in bringing about reconciliation among groups divided by distrust and enmity. We study these themes in one of Europe's oldest conflict zones—at the crossroads between the political and religious systems of the east and west (Islam and Christianity, Ottoman and European Monarchies, Communism and Capitalism)—where local conflicts reflect and engender conflicts among world powers. Semester and Summer options.
Panajachel, Guatemala
Explore the life and culture of the peoples of Central America and Cuba. Improve your Spanish language skills while living with families Panajachel, Guatemala. Study the role of the church within the situation of political oppression and social injustice in Costa Rica. Learn about the historical context of conflict and change through the eyes of Central American women and men, and examine citizen participation in policy formulation in a globalized economy. Learn with and from grassroots community organizations dedicated to work on issues related to conflict, foreign policy, gender, and economic and social justice. View more information on Social Change in Central America: Peace, Justice and Community Engagement.
To learn more about this and other study abroad programs, please contact your program director or visit: academics.lmu.edu/studyabroad.