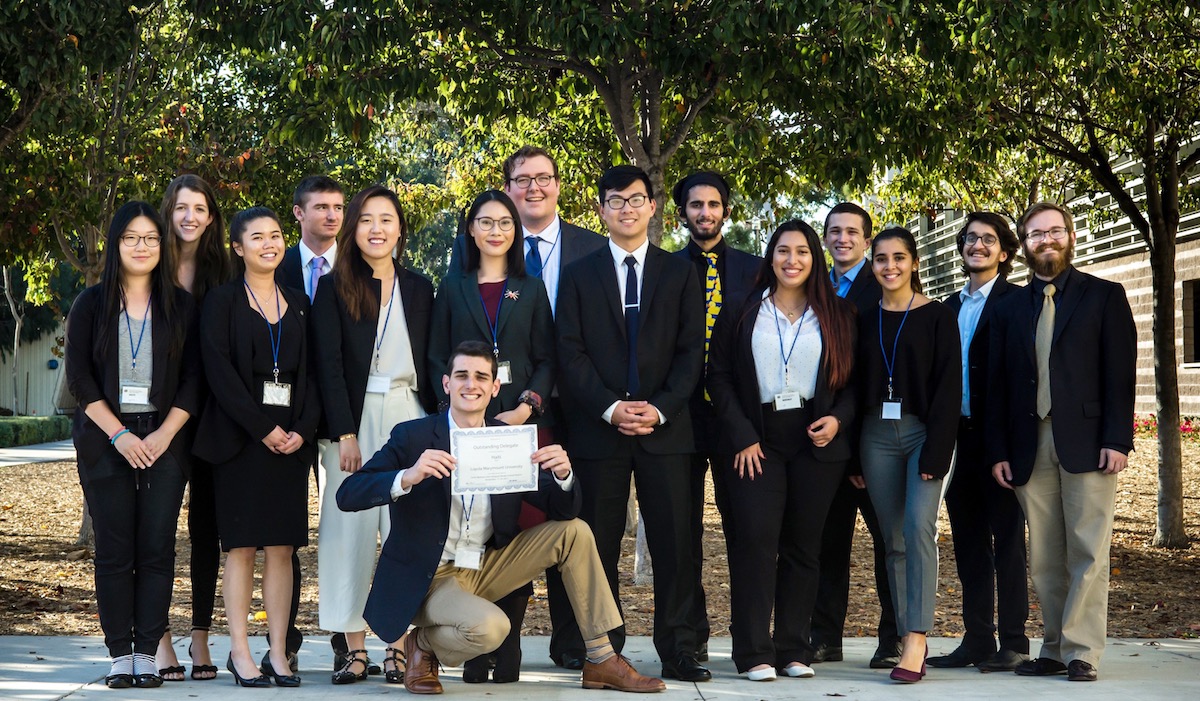 The objective for Model United Nations (MUN) student club is to prepare members for Model UN conferences. Students are assigned their roles prior to the conference and role play as ambassadors and delegates regarding current international issues during the conference. Prior to the conference, students develop position papers on these issues and present them at the conference. They then work together with the other "ambassadors" on their committees to develop written resolutions in relation to the issue at hand. Through role-playing world leaders, MUN members acquire leadership and decision-making abilities.
In supporting their members for these conferences, the MUN club focuses on developing members' research, writing, and critical thinking skills as well as the capacity to debate current UN issues. The club's broader goals are to strengthen students' commitment to global citizenship and enable them to contribute to peaceful conflict resolution in the world.
Student Testimonials
"Being part of Lion MUN has been such a delightful experience. The fast pace MUN conferences have boosted my skills in public speaking and made me a better critical thinker. Not only that, I've made some life lasting memories and forged deep meaningful friendships with the people there."
"Lion MUN gave me an amazing opportunity to meet people as I came to LMU as a freshman. I had done Model UN before, but this program made that irrelevant; I was welcomed as a part of the team from day 1 and taught to participate in the program even better than I had done before. Not only did I have fun, but I met people, learned a lot, and I bolstered my resume with Model UN activities, which show valuable experience that help in applying to jobs, schools and internships. I totally recommend joining the team."
"This was the first MUN experience I had ever. My first semester was long and hard, and the conference seemed long out of reach. Once I went to the conference, the toil was worth it. Beyond all the skills I gained writing papers and practicing speeches, I had such an amazing experience."
Join Model UN
For more information, including meeting times and how to join, please contact lion.model.un@gmail.com.