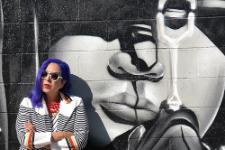 Alice Bag
Panelist: LAy of the LAnd: We Will Bury You
Alice Bag is a singer/songwriter, musician, author, artist, educator and feminist. She was the lead singer and co-founder of the Bags, one of the first punk bands to form in L.A. during the mid-1970s. She was featured in the seminal documentary on punk rock, The Decline of Western Civilization, and went on to perform in many other groundbreaking bands. She has published two books, including the critically acclaimed memoir Violence Girl and the self-published Pipe Bomb For the Soul, based on her experiences in post-revolutionary Nicaragua.
Angela Boatwright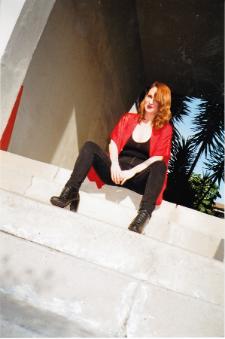 Panelist: Girl Power: Behind the Lens
Born and raised in Columbus, Ohio, Angela Boatwright picked up a camera at age 14 and hasn't stopped shooting since. She began her professional photography career at Thrasher, the legendary skateboard magazine and Brooklyn-based graffiti magazine Mass Appeal, first as photographer and eventually photo editor and creative director. Since then, her work has appeared in a wide array of publications including New York Magazine, Vice, Nylon, Vibe, XXL, and Dazed and Confused, as well as in books such as Vice Photo Book, Definition: The Art and Design of Hip Hop, Juxtapoz Photo, Street World, and most recently Skin Graff: Masters of Graffiti Tattoo.
In 2014 she directed an online series entitled East Los for Vans, documenting the backyard punk scene in East Los Angeles. And she recently completed her first full-length documentary film, also for Vans, entitled Los Punks, which picks up where her online series left off. Angela is currently working on a handful of documentary projects as well as putting together an extensive book featuring punks in East L.A. and South Central.
Adebukola Bodunrin
Film featured: Golden Chain
Adebukola Bodunrin is a film, video, and installation artist who explores language, culture, and media. In her collage animations, she manipulates film using unorthodox manual and digital techniques in order to produce unexpected cinematic experiences. Bodunrin completed her Master of Fine Arts at the School of the Art Institute of Chicago.
Ezra Clayton Daniels
Film featured: Golden Chain
Ezra Clayton Daniels is a writer and illustrator based in Los Angeles, CA. His critically acclaimed graphic novel series, The Changers, began a unique career peppered with a number of collaborative multimedia projects ranging from video games to feature documentaries to narrative chamber concerts.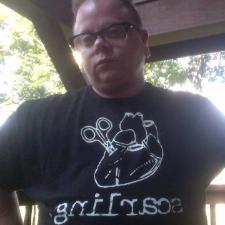 Vega Darling
Film featured: Lost Grrrls: Riot Grrrl in Los Angeles
Vega Darling is a punk rocker turned filmmaker. He co-founded Atlanta Riot Grrrl in the mid-'90s, managed the first riot grrrl/queercore band out of the American South and wrote several zines in the '90s and early 2000s. Vega has organized feminist, queer, trans, and punk festivals, events, and conferences. He directed Lost Grrrls: Riot Grrrl in Los Angeles (2015) and is wrapping up his film GRRRL: 25 Years Of Riot Grrrl, expected to be released this summer. He currently lives outside Los Angeles.
Raquel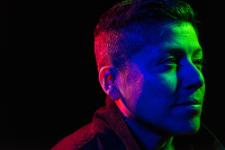 Gutiérrez
Panelist: LAy of the LAnd: We Will Bury You
Raquel Gutiérrez is an Los Angeles writer and live performer and a new chapbook publisher (Econo Textual Objects, established 2014). She writes about art, culture, music, film, performance and community building. Gutiérrez earned her MA in Performance Studies from New York University in 2004. Raquel's poetry and essays have been published in a range of publications including Los Angeles Weekly, Artbound, The Portland Review, GLQ, Raspa Magazine and Huizache. See www.raquelgutierrez.net for more info.
Tara Jepsen
Performer: In Search of Margo-go
Tara Jepsen is a writer, actor and skateboarder living in Los Angeles. Her comedy web series Rods and Cones (co-created/written/acted with Beth Lisick) premiered last year on Jill Soloway's wifey.tv. She appears in various short films, and in season two of Amazon's acclaimed series Transparent. Her novel Affable Drunk will be published by City Lights Books in spring of 2017.
Karyn Kusama
Panelist: Girl Power: Behind the Lens
Karyn Kusama wrote and directed her first feature film, Girlfight, in 1999. The film won the Director's Prize and shared the Grand Jury Prize at the 2000 Sundance Film Festival. Girlfight was theatrically released by Sony Screen Gems. In 2004, Karyn directed the science fiction love story Aeon Flux for Paramount Pictures. Her third feature was the comedy-horror film Jennifer's Body, written by Diablo Cody, and released by Twentieth Century Fox.
Karyn's latest feature, entitled
The Invitation
, is a psychological suspense film that stars Logan Marshall-Green, Tammy Blanchard, and Michiel Huisman.
The film won the Grand Prize at the Sitges Film Festival, among other awards.
The Invitation
will be released in March 2016 by Drafthouse Films. She lives in Los Angeles with her husband, the screenwriter Phil Hay, and their young son Michio.

Kari Krome
Performer: Grrrls on Stage
Kari Krome is a poet, lyricist, performance and multimedia artist, best known as the brainchild, songwriter and co-founder of the all-girl band The Runaways. She's been coined a rock 'n roll female Bukowski. Krome is acknowledged in books, magazines, fanzines, and film for her work. She was a reporter at Time Inc. for seven years while living in New York. She blogs for the LA Beat and the Huffington Post, and is working on a recording under the moniker Kari Krome is Teenage Frankenstein.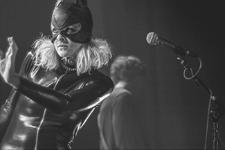 Kim and the Created
Performer: Grrrls on Stage
Kim and the Created was created by singer/songwriter Kim House. Less than three years ago in Echo Park, Kim (former ballet/tap dancer, theater major, and booking agent) wrote her first song. Soon after a friend played the song on KXLU radio, only a week after she picked up the bass guitar, she booked her first show. Since then she has played back-to-back shows and toured nonstop nationally and internationally, playing with over 30 local musicians -- whom she calls The Created. As LA Weekly put it, her live performance is nothing short of a full-blown exorcism.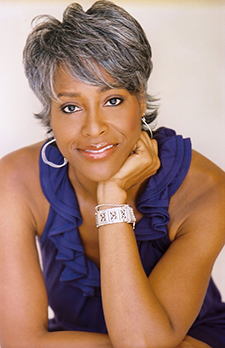 Janice Rhoshalle Littlejohn
Panelist: Girl Power: Behind the Lens‌
Janice Rhoshalle Littlejohn is a career journalist and author. She is currently in development on the scripted feature film, Lovers in Their Right Mind, and is producing and directing the documentary, "…But Can She Play?": Blowin' the Roof Off Women Horn Players and Jazz, a Pasadena Arts Council EMERGE Project.
Jennifer Locke
Performer: In Search of Margo-go

Working in video and installation-based performance, Jennifer Locke composes physically intense actions in relation to the camera and specific architecture in order to explore hierarchies between artist, model, camera, and audience. Her actions focus on cycles of physicality and visibility, and draw from her experiences as a professional dominatrix, champion submission wrestler, and artists' model.
Michael Lucid
Film featured: Dirty Girls
Michael Lucid is an LA-based filmmaker and comedian, whose work has screened and won awards at Slamdance, Outfest, Frameline and many other festivals around the world. Michael's online sketch show "Pretty Things" can be viewed at youtube.com/michaellucidpresents, and he performs regularly at the Upright Citizens Brigade and iO West theaters in Los Angeles.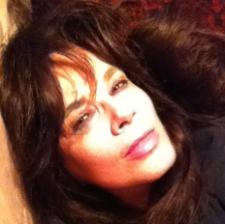 Sarah Maclay
Performer: Grrrls on Stage
Sarah Maclay's braided collaboration with Holaday Mason, The "She" Series: A Venice Correspondence, is due out from What Books Press in Fall 2016. She's also the author of Music for the Black Room, The White Bride, Whore, and three chapbooks. Her work has appeared in APR, Ploughshares, FIELD, The Writer's Chronicle, The Best American Erotic Poems: From 1800 to the Present, and Poetry International. A 2015-2016 C.O.L.A. Fellow, she co-chairs the Creative Writing Committee at LMU.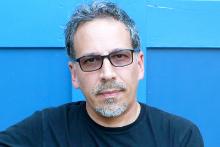 ‌Rubén Martínez
Panelist: LAy of the LAnd: We Will Bury You
Rubén Martínez is an author, journalist, and performer. He holds the Fletcher Jones Chair in Literature and Writing at LMU. Of Salvadoran and Mexican heritage, he came of age in L.A. during the "new music scene" of the late 1970s and early 80s. His musical theater performance, Variedades on Olvera Street, premieres this spring.
Abby Moser
Film featured: Grrrl Love and Revolution: Riot Grrrl NYC
Abby Moser is a documentary filmmaker and freelance producer based in Washington, DC. Her most recent documentary is about Hope House, a program that brings children and their incarcerated dads together through summer camps at prisons, Skype, and literacy projects. She has a M.A. from New York University in Culture and Media Studies.
Nicole Panter
Panelist: LAy of the LAnd: We Will Bury You‌
Nicole Panter, Punk Rock Class of '77. Managed the Germs; contributor to The Pee-wee Herman Show; photographer; writer of several books; teaches film & screenwriting at Cal Arts. She holds an MA in Clinical Psychology, and is currently working on her doctorate degree. She treats clients at the Hollywood Sunset Free Clinic, where no one is turned away for lack of funds.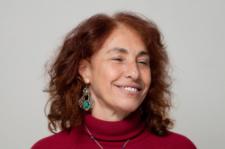 Alicia Partnoy
Performer: Grrrls on Stage‌
Poet, translator, and survivor of the Argentine genocide, Alicia Partnoy wrote The Little School, Tales of Disappearance and Survival, Little Low Flying, Flowering Fires/Fuegos Florales, and Revenge of the Apple. Her poems rode the metro in New York and other cities, and were set to music by Sweet Honey in the Rock.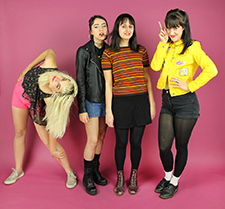 Peach Kelli Pop
Performer: Grrrls on Stage‌
Peach Kelli Pop originated when Allie Hanlon, originally a drummer, decided to try writing and recording songs in Ottawa, Canada, in 2009. The intimate quality of her bedroom recordings has been maintained to this day. On first listen one will hear high-pitched harmonies and thick layers of trebly guitars but just below the surface lays an evocative darker side to the music. Peach Kelli Pop is known for her catchy and tongue-in-cheek songs inspired by video games, Chinese food and conspiracy theorists. Hanlon also grapples with more serious topics like the pressures and challenges women face and the weight of love. Hanlon fronts Peach Kelli Pop's energetic live shows on guitar and vocals and is backed by an assembly of female musicians. In 2015 Peach Kelli Pop released their third full-length record, Peach Kelli Pop 3.‌‌‌

‌Leena Pendharkar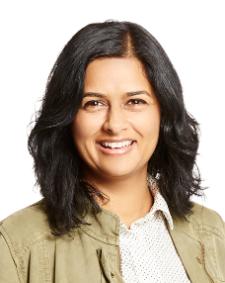 Panelist: Girl Power: Behind the Lens
Leena Pendharkar is an award-winning writer/director working in traditional film and new media. She is presently at work on her sophomore feature, 20 Weeks. She recently wrote and directed the short film, Dandekar Makes a Sandwich, which won the Grand Jury Prize for short filmmaking at the Indian Film Festival of Los Angeles. Her feature script, Days with Dandekar, won a Tribeca All Access grant and was workshopped in the FIND Screenwriters Lab. Her first feature film, Raspberry Magic, screened in over 25 film festivals and received the Audience Award at the Philadelphia Asian American film festival.

Leena has also worked extensively in new media, and her satirical sketches, So Natural, were featured on Hello Giggles, Funny or Die, FailBlog and the Comediva Network. She also wrote/directed the web series, Overly Attached Andy. Leena was also recently named "women to watch in web series" by Comedy TV is Dead.
Phranc
Panelist: LAy of the LAnd: We Will Bury You‌
Phranc introduces herself as "the All-American Jewish Lesbian Folksinger." As a visual artist she has adopted the moniker "The Cardboard Cobbler." As a teenager she attended The Feminist Studio Workshop at The Woman's Building in Los Angeles, California, where she focused on songwriting and silk-screening. In the late 1970s she was a member of the Nervous Gender and Catholic Discipline in the L.A. punk rock scene. She has recorded for Rhino Records, Island Records, and Kill Rock Stars and toured internationally with many acclaimed and notorious artists. Both her music and visual work employ humor to raise consciousness, trigger response, and provoke discussion. She exhibits her visual work at the Craig Krull Gallery in Santa Monica, California.
Jill Reiter
Film featured: In Search of Margo-go
Jill Reiter is a filmmaker whose super 8 and 16mm films captured an ephemeral time in 1990s queer underground subculture. They have shown at the New Museum, The Whitney, The Kitchen & at film festivals in the U.S. and Europe. As an excavationist & curator of visual detritus of the 20th century, she has created subterranean montages that can be seen in large-scale video projections at nightclubs such as SF drag institution Heklina's Oasis, & museums including SFMOMA & Yerba Buena Center for the Arts. Reiter is currently reconfiguring her experimental 1994 new wave mini-featurette In Search of Margo-go (which stars Kathleen Hanna & other luminaries of the queerpunk/riot grrrl early '90s milieu) to include animation & live performative/musical elements. A work-in-progress screening showed to a sold-out crowd at London's Fringe Festival in November 2014.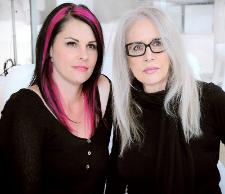 Anna Spheeris Fox
‌Guest: The Decline of Western Civilization
In 1969 Anna Spheeris Fox's mother, Penelope, was working with Richard Pryor on a movie. One day she fainted on the set and when she woke up Richard was standing over her and said, "This bitch is pregnant." Richard was right. Anna was born in December of 1969. A graduate of both FIDM and AFI, Anna worked as a costumer on many films and commercials. Four years ago Penelope asked Anna to come to work with her on various projects. Anna agreed but had one condition: That the first endeavor would be compiling The Decline Of Western Civilization Trilogy for DVD Box Set release. Penelope agreed but had one condition: That Anna take charge as the producer of the project. Two exhaustive years of searching for the right distributor landed Anna and Penelope with Shout! Factory. Now Anna can go back to her real love……rescuing Saint Bernards!
‌‌Penelope Spheeris
Film featured: The Decline of Western Civilization
Spheeris is often referred to as a "rock 'n roll anthropologist.'' In 1974 she formed the first Los Angeles music video production company, ROCK 'N REEL. Spheeris' feature film debut was the 1979 documentary on the Los Angeles punk scene, The Decline Of Western Civilization. In 1983 she wrote and directed Surburbia, produced by Roger Corman. In the mid-80s she directed The Boys Next Door, starring Charlie Sheen and Maxwell Caulfield, then Dudes starring John Cryer, Flea, and Daniel Roebuck. The Decline Of Western Civilization, Part II: The Metal Years was released in 1988. In 1992, Spheeris directed her seventh feature, and first studio film, Wayne's World, at Paramount Pictures. Subsequently she directed and produced The Beverly Hillbillies (Fox), wrote and directed The Little Rascals (Universal), then directed Black Sheep (Paramount), etc. In 1999, Spheeris documented The Ozzfest, America's mostsuccessful summer concert tour, and the reunion performances of the original Black Sabbath, In We Sold Our Souls For Rock 'N Roll.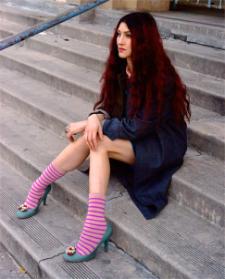 Floria Sigismondi
Film featured: The Runaways
Named after a character in the Puccini opera Tosca, Floria Sigismondi's history is as dramatic as her work. Born in Pescara, Italy, to opera-singing parents, she relocated to the steel factory town of Hamilton, Canada, at the age of two. Floria's film work is characterized by the kind of theatrical and dramatic imagery found in the great tragedies of Italian opera and Greek mythology. Making the inevitable move to Los Angeles, her provocative videos have featured such luminaries as David Bowie, Justin Timberlake, Pink, White Stripes and Sigur Ros. In 2010 Floria wrote and directed the critically acclaimed feature film The Runaways, starring Kristen Stewart and Dakota Fanning in the music-fueled story of the ground-breaking, all-girl, teenage rock band of the 1970s. The film had its world premiere at the Sundance Film Festival. In addition to award-winning music video projects, commercials and a feature film, Floria has recently directed episodes of the Netflix series Hemlock Grove and Daredevil. She has also published two books of photography, Redemption and Immune. Floria's photography and sculpture installations have been exhibited in New York, Toronto, Germany and Italy. She currently resides in Los Angeles.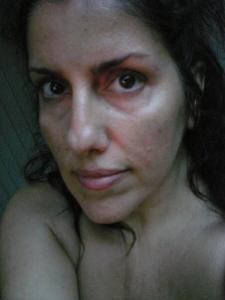 Lucretia Tye Jasmine
Films featured: Daybreak and Quinn
Lucretia Tye Jasmine is the founder of Support Against Sexism at NYU (BFA, Filmmaking, 1988), and joined riot grrrl Los Angeles in 1992. Co-founder of Revolution Rising in 1993, Lucretia Tye Jasmine's zines and visual art are archived at Duke University; housed at Tulane University's Newcomb College Center for Research on Women; included in Big Miss Moviola, the Alien She traveling art exhibition, and the Punk Museum; and excerpted for scholarly treatises including RE/Search. Her award-winning writing has been published in the US and Canada, including PRISM international, The Los Angeles Review, and Flyway. An Assistant Professor at the Art Institutes Online, Lucretia Tye Jasmine earned an MFA in Critical Studies from CalArts, 2006. Current projects include aural herstories about riot grrrl (mixtape with zine), and an aural herstory about groupies and rock stars (mixtape with zine).
‌Lex Vaughn
Performer: In Search of Margo-go
Lex Vaughn is an LA-based performer and entertainer. She recently co-directed the new Peaches video, "Rub", with A.L. Steiner; is the host of the Feminist Porn Awards in Toronto; and founder of The Butch Preservation Society.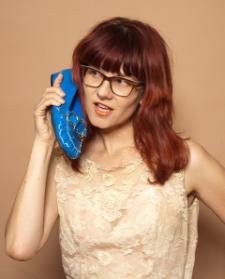 Allison Wolfe
Host/MC: Grrrls on Stage
Allison Wolfe was raised in an all-female, single-parent household by a lesbian feminist mother who started the first women's health clinic in Olympia, WA. While attending university, she co-founded the punk feminist fanzine "Girl Germs," the all-girl band Bratmobile, and the third wave feminist punk movement "riot grrrl;" Allison also initiated a non-profit feminist music festival Ladyfest in 1999. She currently lives in Los Angeles where she teaches English, DJs, and sings in the band Sex Stains. Allison is a 2015 USC Annenberg Fellow working on a Master's in specialized journalism in the arts and an oral history of riot grrrl.