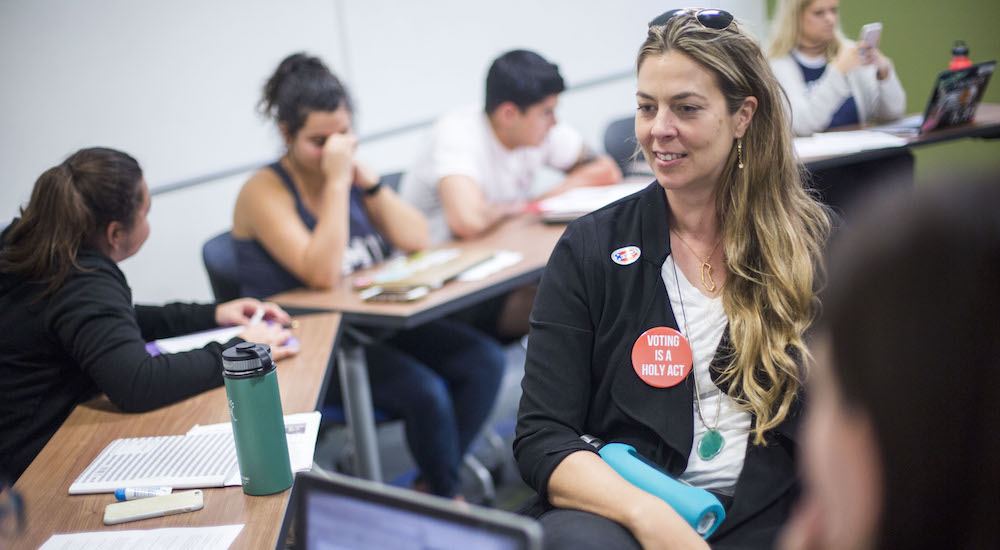 Our faculty are respected scholars and committed teachers. We conduct research in a variety of areas including social movements, globalization, immigration, race and ethnicity, gender and intersectionality, media and society, deviance, law, stratification, urban social life, the life course, aging, the environment, health and medicine, and religion and society.
Members of our faculty are active professionals in the discipline, serving on editorial boards of sociological journals, holding positions on the governing boards of national and regional sociological societies, receiving prestigious grants and fellowships, and authoring award-winning books and articles. To learn more about our team and see individual profiles, visit our Faculty Index here.
Faculty Inauguration Statement
As sociologists at Loyola Marymount University our purpose is to discover and confirm evidence about society. We reject any and all "alternative facts," falsehoods, and fabrications that disregard or contradict social scientific evidence and data. Read our full Faculty Inauguration Statement here.
Read about some of our distinguished faculty and their accomplishments here.
Check out some of our Faculty's accomplishments here.