Russia's Invasion of Ukraine: Understanding Putin's Catastrophic War of Choice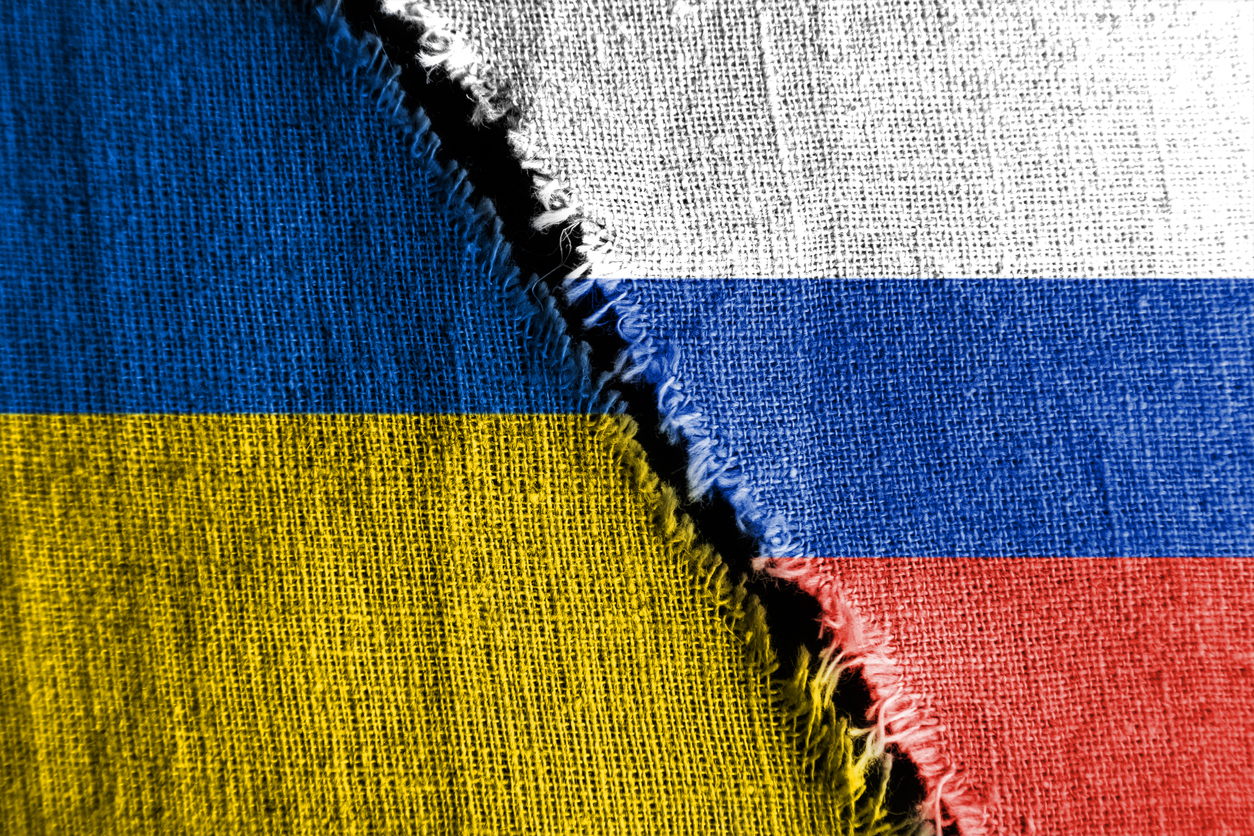 Russia's Invasion of Ukraine: Understanding Putin's Catastrophic War of Choice
Friday, March 18, 2022
2:15 p.m. PDT
Mayer Theater | Zoom
In less than a month, Putin's war of choice against Ukraine has caused the largest crisis in Europe since World War II. Innocent civilians have been killed and targeted with millions more displaced, all while the Kremlin takes censorship to new extremes. Given the worsening humanitarian crisis and the global impact of the invasion, it is our responsibility at Loyola Marymount University to provide our community with information about this devastating and increasingly complicated conflict. We will call upon expert voices to help us understand and process the serious consequences of this tragedy and find meaningful ways to support those affected by the war.
Please join us on March 18 at 2:15 p.m. in Mayer Theater (in Communication Arts Building) or on Zoom for a discussion focused on ground level concerns in Ukraine and Russia.
Event Program
Event Video
2:00p-2:15p (PST) - Welcome and Overview of the Program

2:15p-3:30p - A Conversation with Ambassador Steven Pifer

Steven Pifer served as Ambassador to Ukraine (1998-2000), deputy assistant secretary of state in the Bureau of European and Eurasian Affairs with responsibilities for Russia and Ukraine (2001- 2004). Prior to these posts he served as a foreign service officer focusing on the Post-Soviet Union and relations with the U.S. and Europe. He is a non-resident fellow at the Brookings Institution and William J. Perry fellow at the Center for International Security and Cooperation at Stanford University.

Moderator: Wayne Limberg, former director at the U.S. Department of State's Bureau of Intelligence and Research & LMU alumnus

*This session will be broadcast on a screen since the speaker and moderator will be joining us via Zoom.

3:40p-4:45p Voices from Ukraine & Perspectives from Russia

Ulia Gosart (UCLA) holds a PhD from the University of California, Los Angeles and will speak about her interviews with Ukrainians.

Cyril Hovorun (LMU) is the acting director of the Huffington Ecumenical Institute at Loyola Marymount University. He was in Ukraine.

Nigel Raab (LMU), Professor of Russian History, will speak about the clamp down on Russian media and its impact on civil society.

5:00p to 6:00p - Voices from Ukraine Video interviews with Ukrainians about their experiences

About Loyola Marymount University

LMU is a private Catholic university with 6,000 undergraduates, 2,200 graduate students and 1,100 law students from diverse backgrounds and many perspectives. Our seven colleges and schools boast best-in-the-nation programs in film and television, business, education and more. Our stunning campus in West Los Angeles is a sun-soaked oasis overlooking the Pacific coast and a model of sustainability. We're rooted in the heart of Los Angeles, a global capital for arts and entertainment, innovation and technology, business and entrepreneurship. Our mission is grounded in a centuries-old Jesuit educational tradition that produces extraordinary men and women dedicated to service and social justice. We're proud of more than 85,000 LMU alumni whose professional achievements are matched by a deep commitment to improving the lives of others.