The GPI Career Spotlight Initiative: Working on Human Rights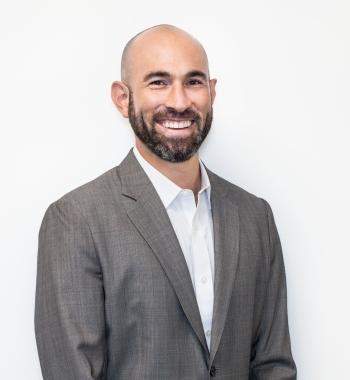 The GPI Career Spotlight Initiative: Working on Human Rights
Monday, April 17
University Hall 3222 | 6-7 pm Pacific Time
GPI Career Spotlight: Think Tanks

The LMU Global Policy Institute is excited to host the next chapter of the GPI Career Spotlight Initiative by introducing students to careers in human rights. This event will be hosted by Dr. Ari Shaw, Senior Fellow and the Director of International Programs at the Williams Institute. The first half of this event will begin with Dr. Shaw's presentation, while the second half will be reserved for a Q&A with students.

This event is part of the GPI Career Spotlight Initiative. This initiative invites professionals in international relations and global policy to talk about their careers and experiences. The initiative aims to provide LMU students with ideas of professional pathways in international relations and global policy, and hopes to inspire the next generation of global citizens to become changemakers in their lives after the Bluff.

About Loyola Marymount University

LMU is a private Catholic university with 6,000 undergraduates, 2,200 graduate students and 1,100 law students from diverse backgrounds and many perspectives. Our seven colleges and schools boast best-in-the-nation programs in film and television, business, education and more. Our stunning campus in West Los Angeles is a sun-soaked oasis overlooking the Pacific coast and a model of sustainability. We're rooted in the heart of Los Angeles, a global capital for arts and entertainment, innovation and technology, business and entrepreneurship. Our mission is grounded in a centuries-old Jesuit educational tradition that produces extraordinary men and women dedicated to service and social justice. We're proud of more than 85,000 LMU alumni whose professional achievements are matched by a deep commitment to improving the lives of others.

Ari Shaw

Ari Shaw, Ph.D., is a Senior Fellow and the Director of International Programs at the Williams Institute, specializing in international human rights, LGBTI politics, and U.S. foreign policy. He was previously on the senior staff at Columbia World Projects and has worked on human rights, global governance, and LGBTI issues for the Open Society Foundations, the Gill Foundation, the Council on Foreign Relations, and the United Nations Association of the USA.

Shaw was also a visiting researcher at the Center for Human Rights and Global Justice at the Universidad de los Andes in Bogotá, Colombia, and at the Norwegian Centre on Human Rights in Oslo. Shaw holds a Ph.D. from Northwestern University, an M.Sc. in from the London School of Economics and Political Science, and a B.A. from Harvard College.