German Elections: The uncertain future after Merkel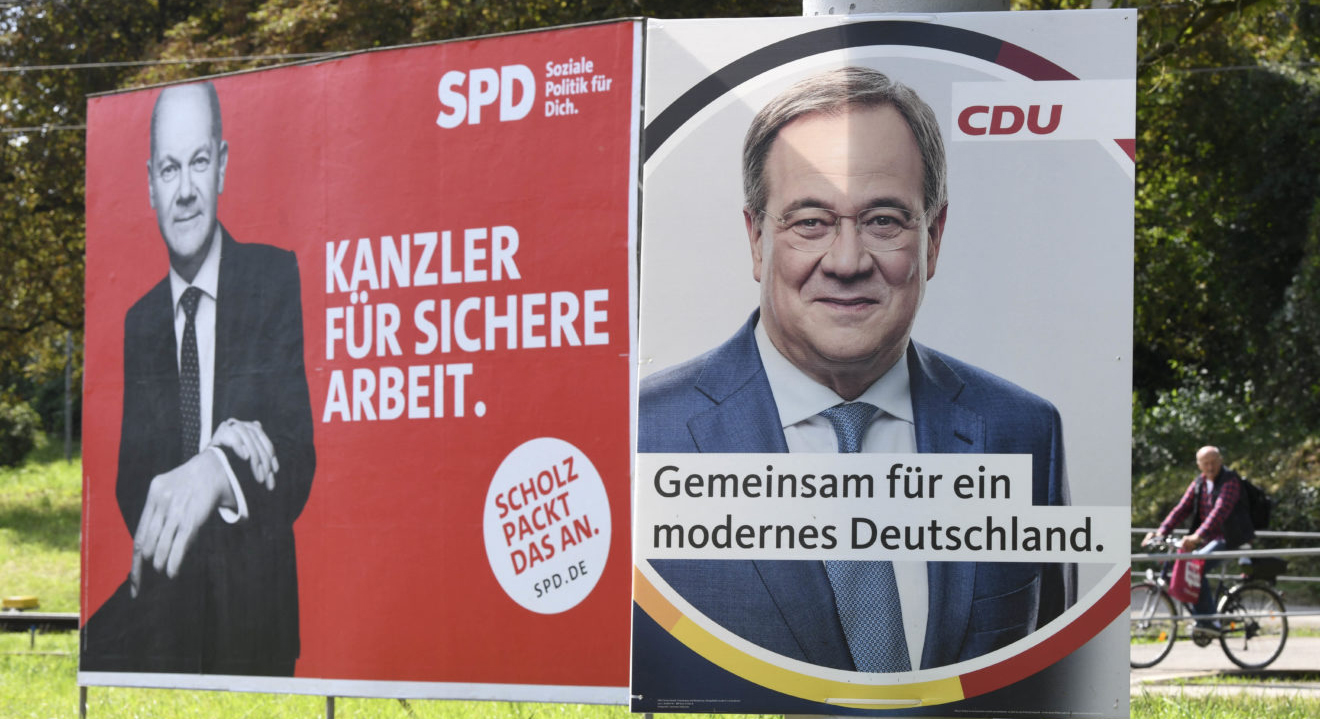 German Elections – The Uncertain Future After Merkel
Tuesday, Sept. 28, 2021
University Hall 4110 | 2:30 - 3:30 pm PST
About The Event
About The Speaker
German Elections: The Uncertain Future After Merkel


German voters will go to the polls on September 26th to conclude one of the most momentous campaigns in decades. This parliamentary election marks the end of Angela Merkel's 16 years in office and Germany is heading towards a highly uncertain future. Who came up on top? Which parties disappointed? Who will lead the next coalition and what combination of parties will likely come together?

Germany's election 2021 could profoundly reshape the country's political landscape. We will talk about the outcomes of the election and the implications for Germany, Europe, and beyond.

Sponsors

Presented by Loyola Marymount University's Global Policy Institute in conjunction with the Department of Political Science and International Relations.

About Loyola Marymount University

LMU is a private Catholic university with 6,000 undergraduates, 2,200 graduate students and 1,100 law students from diverse backgrounds and many perspectives. Our seven colleges and schools boast best-in-the-nation programs in film and television, business, education and more. Our stunning campus in West Los Angeles is a sun-soaked oasis overlooking the Pacific coast and a model of sustainability. We're rooted in the heart of Los Angeles, a global capital for arts and entertainment, innovation and technology, business and entrepreneurship. Our mission is grounded in a centuries-old Jesuit educational tradition that produces extraordinary men and women dedicated to service and social justice. We're proud of more than 85,000 LMU alumni whose professional achievements are matched by a deep commitment to improving the lives of others.

Michael Hunklinger, Fulbright Visiting Scholar, Department of Political Science and International Relations

Michael Hunklinger is research assistant and lecturer at the Department for European Policy and the Study of Democracy at Danube University Krems (Austria). He works in various trans disciplinary and international projects that deal, among other things, with the possibilities of a social and democratic Europe and political participation of LGBTIQ* citizens in a European comparison. In the academic year 2021/2022 he is Fulbright Visiting Scholar at the Department of Political Science and International Relations at Loyola Marymount University.