Cutting Through the Chatter: What Do Americans Want?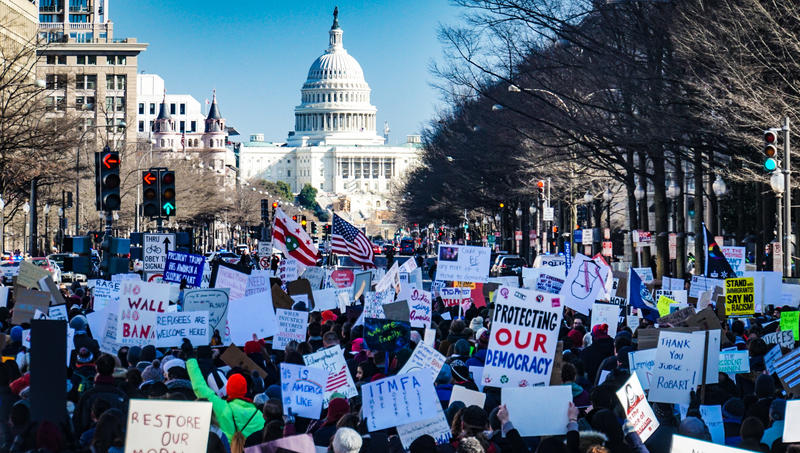 Cutting Through the Chatter: What do Americans Want?
Presented Tuesday, Jan. 26, 2021 | 5 p.m. PST
About The Event
About The Speaker
Event Recording
Cutting Through the Chatter: What Do Americans Want?
Sean McElwee shared what polls tell us about the future of politics in America.


While votes were tallied live on election night, many Americans found themselves asking a familiar question: did the polls get it wrong… again? While momentum swung towards the Biden ticket in the end, key states and counties were closer than expected in the Presidential race, Democrats did not win the Senate outright, and Republicans gained unexpected House seats, despite polls predicting the opposite. Now, Democrats are wondering which branch of the party is to blame for the "blue wave" that never came to be.

Since polls track important shifts in public opinion, they are an important force in deciding where the political, economic and social power lies within the U.S.

So, what did the 2020 polls tell us about the future of politics in America?

Renowned pollster, data scientist and activist Sean McElwee discussed what role polls played in the 2020 election, what they tell us about policy under the Biden-Harris administration, and what Americans really want.

Sponsors

Presented by Loyola Marymount University's Global Policy Institute in conjunction with the Political Science and International Relations Department, and the International Relations Program.

About Loyola Marymount University

LMU is a private Catholic university with 6,000 undergraduates, 2,200 graduate students and 1,100 law students from diverse backgrounds and many perspectives. Our seven colleges and schools boast best-in-the-nation programs in film and television, business, education and more. Our stunning campus in West Los Angeles is a sun-soaked oasis overlooking the Pacific coast and a model of sustainability. We're rooted in the heart of Los Angeles, a global capital for arts and entertainment, innovation and technology, business and entrepreneurship. Our mission is grounded in a centuries-old Jesuit educational tradition that produces extraordinary men and women dedicated to service and social justice. We're proud of more than 85,000 LMU alumni whose professional achievements are matched by a deep commitment to improving the lives of others.

Sean McElwee, Data for Progress

Sean McElwee is co-founder and Executive Director of Data for Progress, a public opinion research organization that has worked with members of Congress, presidential candidates and movement organizations on public opinion and policy design.

McElwee was named one of the "Politico 50" and his work has been cited by politicians at the national, state and local level. His writing has been featured in The New York Times, The Atlantic, Vox and The Washington Post and he is frequently quoted in those publications on progressive policy and strategy.

Prior to co-founding Data for Progress, McElwee was a policy analyst at Demos, where he led the development of new research methods to study racial equity and democracy reforms. McElwee is also the Director of Polling at Take Back The Courts and sits on the Board of Secure Elections for America Now.

This event was held virtually via Zoom.