Code Red
Film Premiere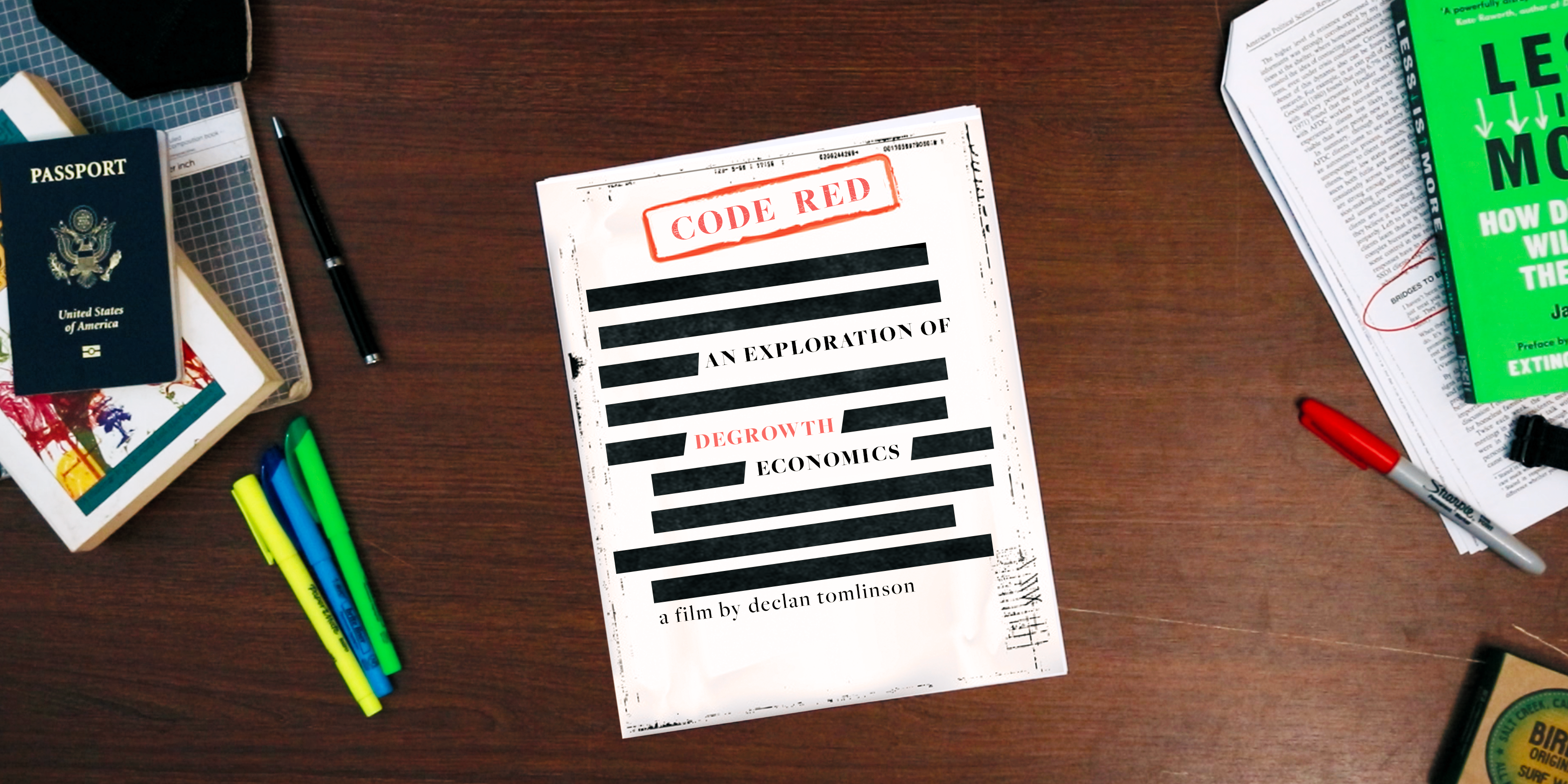 Code Red: An Exploration of Degrowth Economics
Thursday, April 21st
7pm | UHALL 1000
Event Details
Film Poster
Is economic growth all that it's made out to be? With imminent climate disaster, overconsumption, and rising inequality, some wonder if our current desire for growth is compatible with ensuring the survival of our planet. Degrowth Economics throws conventional economics on its head and ushers in a new 'utopian' vision of prosperity. But is degrowth the solution we've been looking for, and can it even be implemented?

The LMU Global Policy Institute is proud to present the film premiere of Code Red: An Exploration of Degrowth Economics. This documentary, created by Undergraduate Fellow Declan Tomlinson, explores the growing discourse of degrowth economics, which critiques the current status quo of economic thought. The film includes interviews with scholars around the world who are currently studying different aspects of this diverse school of thought, synthesizing them into a digital research project. The film outlines the history of degrowth in-action and provides new examples of what degrowth looks like in practice by gathering field sources. It evaluates whether degrowth can solve systemic problems, namely climate change, and analyzes the feasibility of implementation on a global (or even national) scale.

About Loyola Marymount University

LMU is a private Catholic university with 6,000 undergraduates, 2,200 graduate students and 1,100 law students from diverse backgrounds and many perspectives. Our seven colleges and schools boast best-in-the-nation programs in film and television, business, education and more. Our stunning campus in West Los Angeles is a sun-soaked oasis overlooking the Pacific coast and a model of sustainability. We're rooted in the heart of Los Angeles, a global capital for arts and entertainment, innovation and technology, business and entrepreneurship. Our mission is grounded in a centuries-old Jesuit educational tradition that produces extraordinary men and women dedicated to service and social justice. We're proud of more than 85,000 LMU alumni whose professional achievements are matched by a deep commitment to improving the lives of others.