A Discussion With Mietek Boduszynski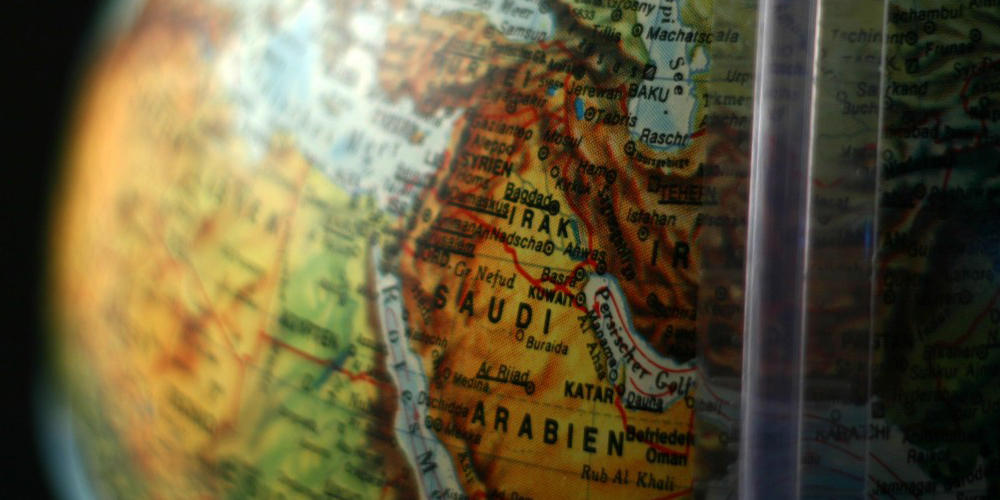 MIETEK BODUSZYNSKI: DEMOCRACY PROMOTION IN THE ARAB WORLD
Jan. 27, 2020 | 5:30 p.m.
McIntosh Center | University Hall, 3999
Loyola Marymount University
Should the US offer more support to the Middle East and Northern Africa to democratize? Should democracy promotion play a major role in US foreign policy?

Mietek Boduszynski presented his new book, "US Democracy Promotion in the Arab World: Beyond Interests and Ideals," and explained why, where and how the US promotes democracy. As a Former US Foreign Service Officer in Egypt, Libya and Iraq, Bodusynski is an expert on the Balkans, Middle East and North Africa.

Sponsors

Presented by the Global Policy Institute at Loyola Marymount University in conjunction with the Institute for Leadership Studies. Co-Sponsored by the History, International Relations, Political Science and Sociology departments.

About Loyola Marymount University

LMU is a private Catholic university with 6,000 undergraduates, 2,200 graduate students and 1,100 law students from diverse backgrounds and many perspectives. Our seven colleges and schools boast best-in-the-nation programs in film and television, business, education and more. Our stunning campus in West Los Angeles is a sun-soaked oasis overlooking the Pacific coast and a model of sustainability. We're rooted in the heart of Los Angeles, a global capital for arts and entertainment, innovation and technology, business and entrepreneurship. Our mission is grounded in a centuries-old Jesuit educational tradition that produces extraordinary men and women dedicated to service and social justice. We're proud of more than 85,000 LMU alumni whose professional achievements are matched by a deep commitment to improving the lives of others.

Mietek Boduszynski teaches U.S. Foreign Policy at Pomona College and was a diplomat with the U.S. Department of State at postings in Albania, Kosovo, Japan, Egypt, Libya and Iraq. As a member of the Pacific Council, Boduszynski is an expert on the Balkans, the modern Middle East, and North Africa.

Boduszynski served as the 2016-2018 Center for Public Diplomacy research fellow at the University of Southern California, a 2017-2018 resident fellow at IAU College in Aix-en-Provence and a visiting professor at Sciences Po-Paris School of International Affairs (Spring 2018). Boduszynski was also a visiting scholar at the Osaka School of International Public Policy (Summer 2017) and the University of Gothenburg-V-Dem Institute. He has held teaching positions at the American University of Cairo, Temple University - Japan Campus, European University in Tirana (Albania), the University of San Diego, and KIMEP University in Almaty, Kazakhstan.

In addition to English, Boduszynski speaks Arabic, Japanese, Serbian-Croatian-Bosnian, Albanian, French and Polish.