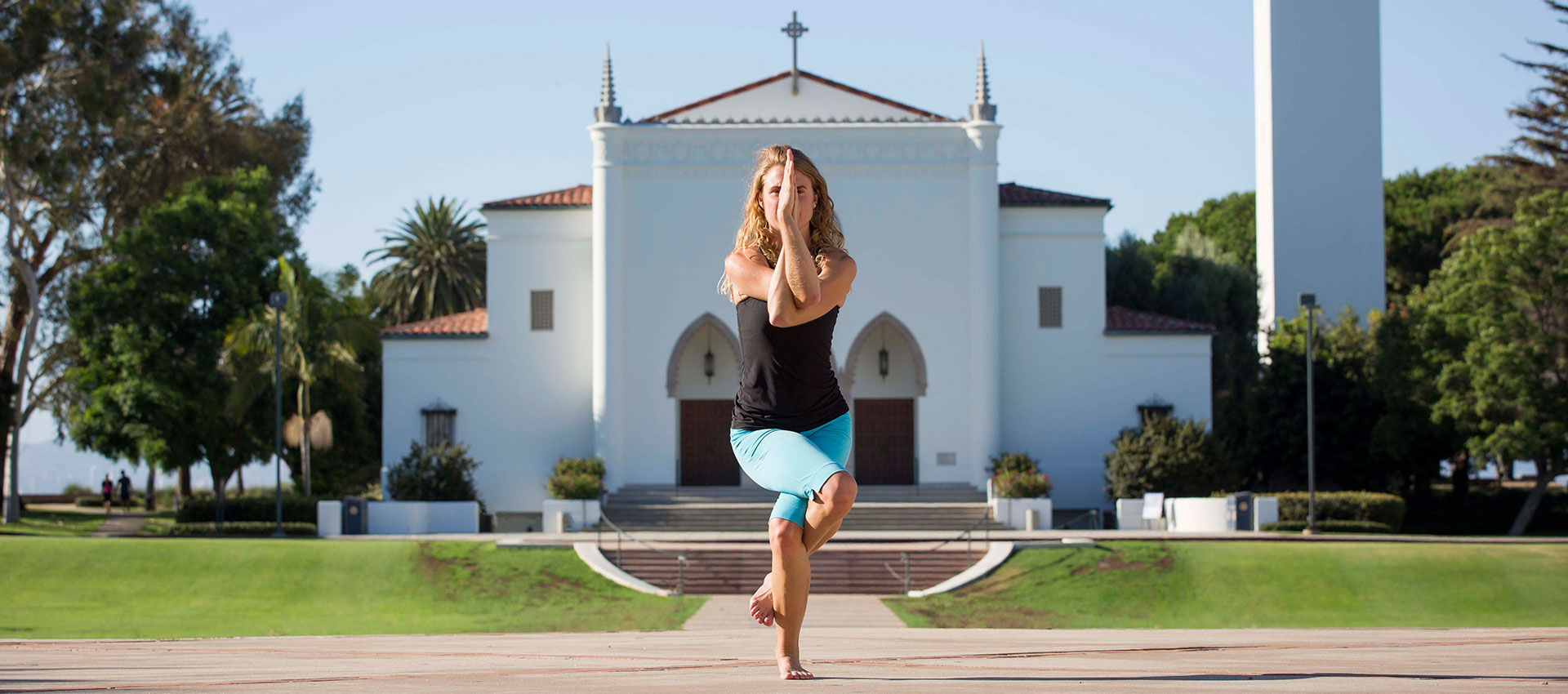 Explore the Master of Arts in Yoga Studies
Loyola Marymount University launched North America's first M.A. in Yoga Studies and remains a leader in the field of Yoga education. Our program fuses innovation and tradition, providing a deep study of Yoga from multiple perspectives. It can be completed as part of a residential cohort in Los Angeles, or in a low-residential format where 85 percent of the program is offered online.
Students immerse themselves in Yoga philosophy, texts, practices, and history. Students study Sanskrit, the health benefits of physical practice, and modern Yoga's place in the world. Graduates emerge as leaders in the field of Yoga, teaching in undergraduate institutions, running studios and teacher trainings, serving communities through non-profits, moving on to Ph.D. work, and more. The curriculum offers flexibility to follow specialized interests. We offer financial aid.
Request more info:
Loading...

Location
Immerse yourself in one of the country's most innovative and historical Yoga cities

Text & Practice
Combine both theory and practice as you find your place within the Yoga tradition

Small Cohort Sizes
Receive personalized attention and work closely with dedicated faculty

Community
Discover opportunities to integrate yoga, teaching, and service
"I wanted to deeply study both the philosophy and practice of Yoga. My goal was to be able to teach in a Yoga program full-time at the community college level. I knew that I needed a Masters in order to be considered for employment, and the LMU Yoga Studies program completely fulfilled my needs."
- Yoga Studies Alumnus Ashley McKeachie '17