Journalism in Crisis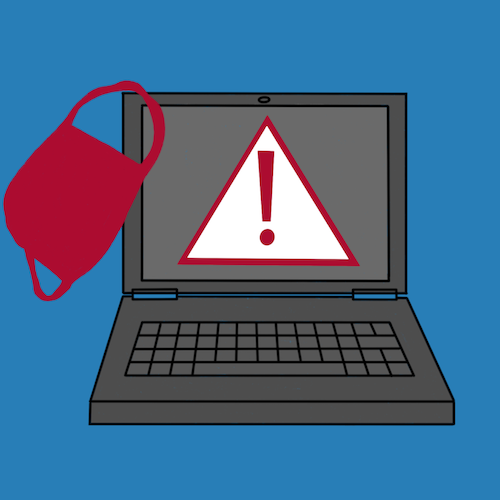 Journalism in Crisis: Covering Pandemic, Protests, State Violence, Economic Hardship and the Election
Presented: Tuesday, Oct. 27, 2020
Journalists and Loyola Marymount University professors Benjamin Gottlieb, Ruben Martinez, Kate Pickert and Tara Pixley discussed the state of journalism in 2020. Moderated by LMU Journalism Director Evelyn McDonnell.

Sponsors

Presented by LMU Journalism, with support from LMU's Global Policy Institute and Health and Society program.

About Loyola Marymount University

LMU is a private Catholic university with 6,000 undergraduates, 2,200 graduate students and 1,100 law students from diverse backgrounds and many perspectives. Our seven colleges and schools boast best-in-the-nation programs in film and television, business, education and more. Our stunning campus in West Los Angeles is a sun-soaked oasis overlooking the Pacific coast and a model of sustainability. We're rooted in the heart of Los Angeles, a global capital for arts and entertainment, innovation and technology, business and entrepreneurship. Our mission is grounded in a centuries-old Jesuit educational tradition that produces extraordinary men and women dedicated to service and social justice. We're proud of more than 85,000 LMU alumni whose professional achievements are matched by a deep commitment to improving the lives of others.

Benjamin Gottlieb

Benjamin Gottlieb is an Emmy award-winning reporter and host currently covering immigration and immigrant life for the NPR affiliate, KCRW Public Radio. He has been awarded several reporting grants, including the Knight Foundation grant for Religion Reporting in Northern India, and was a Korea fellow with the East-West Center.

Rubén Martínez

A native of Los Angeles and the son and grandson of immigrants from Mexico and El Salvador, Rubén Martínez is a writer, performer and teacher. He holds the Fletcher Jones Chair in Literature and Writing at Loyola Marymount University, and is an artist in residence at Stanford University's Institute for Diversity in the Arts.

Evelyn McDonnell (Moderator)

LMU Professor and Director of Journalism Evelyn McDonnell is an expert on music, gender, and politics. She has written or co-edited six books, from Rock She Wrote: Women Write about Rock, Pop and Rap to Queens of Noise: The Real Story of the Runaways. A longtime journalist, she has been a pop culture writer at The Miami Herald and a senior editor at The Village Voice.

Kate Pickert

Kate Pickert is an assistant professor of Journalism. Before joining the faculty of LMU in 2015, Prof. Pickert was a staff writer for TIME magazine, where she covered issues such as health care, national politics and trends in modern American life. She is a graduate of Columbia University's Graduate School of Journalism. Her book Radical: The Science, Culture, and History of Breast Cancer in America came out in paperback in September.

Tara Pixley

Tara Pixley is an award-winning journalist, filmmaker and photographer who co-founded Reclaim Photo and Authority Collective — two organizations dedicated to de-colonizing visual media industry and individual practices. She is an assistant professor specializing in visual journalism and ethics at LMU.