‌‌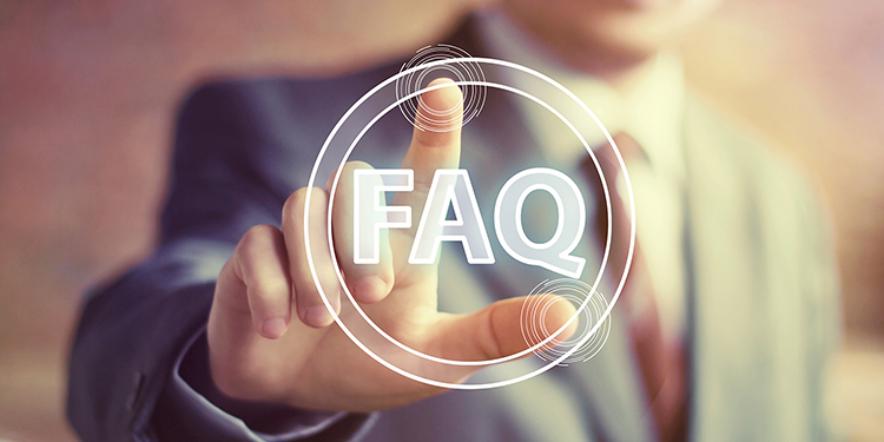 ---
---
What distinguishes the Bioethics Institute's academic programs from other universities?
Our program considers bioethics from a variety of disciplinary perspectives, taking advantage of the liberal arts and science faculty and expertise throughout the university. We offer a multidisciplinary and theoretical program that is rooted in the liberal arts and sciences, reflecting a broader understanding of bioethics as a field with concerns extending well beyond the limits of other programs' medical-clinical focus. Our curriculum also honors theological perspectives as one among a plurality of disciplinary voices, rather than as the dominant perspective of the program.
LMU has the advantage of offering one of the few campus-based bioethics graduate programs in the western United States. We consider our small class sizes, seminar-style courses, and location in Southern California to be assets that set us apart from online programs that you could take anywhere in the U.S.
---
What are the benefits of a bioethics degree?
Graduates of the Bioethics Institute will be able to:
understand the basic problems, methods, and approaches to the field of bioethics
familiarize with the main ethical theories of bioethics and identify the philosophical components of the public discussion on bioethical issues
engage in the critical analysis of bioethical questions and articulate their theoretical and practical dimension
recognize and interpret the theological presuppositions of bioethical questions and appreciate the contribution of religious traditions to the field of bioethics
appreciate the importance of ethical dialogue across different philosophical traditions
become familiar with the clinical context of medicine and recognize the ethical challenges facing health care professionals and their patients today
understand the legal and public policy implications of bioethics and become able to understand the interplay of morality and law both at a general level and in relation to specific bioethical issues
---
What can I do with a Graduate Certificate or Master of Arts degree in bioethics?
This varies for each individual. Many of our students have complimentary professional degrees, experience, or aspirations in medicine, law, and ministry, and graduate study in bioethics enhances their work or broadens their professional scope. For others, the graduate programs offer a glimpse into the field of bioethics that allows them to make more educated decisions about their next steps: whether it is further graduate study, preparing for clinical or consultative work, or something else entirely. We recommend that you set up an appointment with our Director, Dr. Dell'Oro or attend one of our information sessions to discuss your particular goals and interests and see if our graduate programs can help you achieve them.
---
What role does theology play in the bioethics curriculum?
Our curriculum honors theological perspectives as part of a plurality of disciplinary voices in bioethics discourse, rather than as the dominant perspective of the program.
---
Do you offer online courses?
Normally, we only offer seminar-style courses in-person. However, due to the pandemic, we have momentarily shifted our in-person courses to online courses.
---
Is it possible to audit courses?
Some courses are open to auditors. See our Auditor & Non-degree Students page for details.
---
When and how often do classes meet?
The number of classes per week will depend on your course load. Graduate level classes typically meet once per week in the evenings from 7:15-9:45pm. Most Bioethics classes meet within the Bioethics Institute's Seidler Seminar Room, in suite 4511 of University Hall. Currently there are no daytime options.
---
What is the typical work-load?
In terms of the intensity of the courses, this of course will vary. But at the graduate level you might expect to read at least 100 pages per week per course, with the quantity varying depending on the difficulty of the text. In terms of writing, you might expect to submit 30-40 pages in a given course, usually divided into a handful of assignments, such as two shorter essays of 5-7pp and one 15pp research paper. One rule of thumb is to anticipate 3 hours of studying outside the classroom for every one hour spent in class. Thus for a 3-credit hour course, you might plan to spend at least 9 hours per week reading and writing outside of class-time.
---
How much do your programs cost?
See our Tuition & Fees page for a break-down of costs associated with the MA and Graduate Certificate programs in bioethics. The Bioethics Institute also offers financial assistance to eligible students in the form of Scholarship & Grants.
---
Do you have a GRE or MAT minimum score requirement?
Applicants submitting the 2021 application are not required to submit a GRE or MAT score.
---
It is possible to complete the Graduate Certificate in two years instead of one?
Yes, it is possible to do the Certificate in two years by taking one course per fall and spring semester for two academic years.
---
Can I begin a bioethics graduate program in the spring term?
The cycle of classes typically starts each fall. However, it is possible to enter during the spring or summer.
Qualified candidates may be eligible for an "intensive track" which allows students to complete their degree in 12 or 15 months.
---
How do I arrange a visit to the Bioethics Institute?
Prospective students interested in visiting campus should contact the Graduate Division to schedule a campus tour. When scheduling your tour appointment, the Graduate Division will attempt to coordinate with the Bioethics Institute to arrange for a one-on-one meeting with the Director while you are here. If you are not interested in taking the full campus tour, you may contact the Program Administrator directly and schedule a visit to our offices. (See our Visitors Guide for driving and parking instructions.) Prospective students may also be interested in viewing a virtual campus tour of LMU graduate programs, now available online.